Win a Sample Roaster, Importer Expands and MoreDaily Coffee News by Roast Magazine
4 min read
Welcome to DCN's Weekly Coffee News. Keep up with all the latest stories by subscribing to DCN's newsletter, featuring breaking coffee industry news and fresh coffee job listings.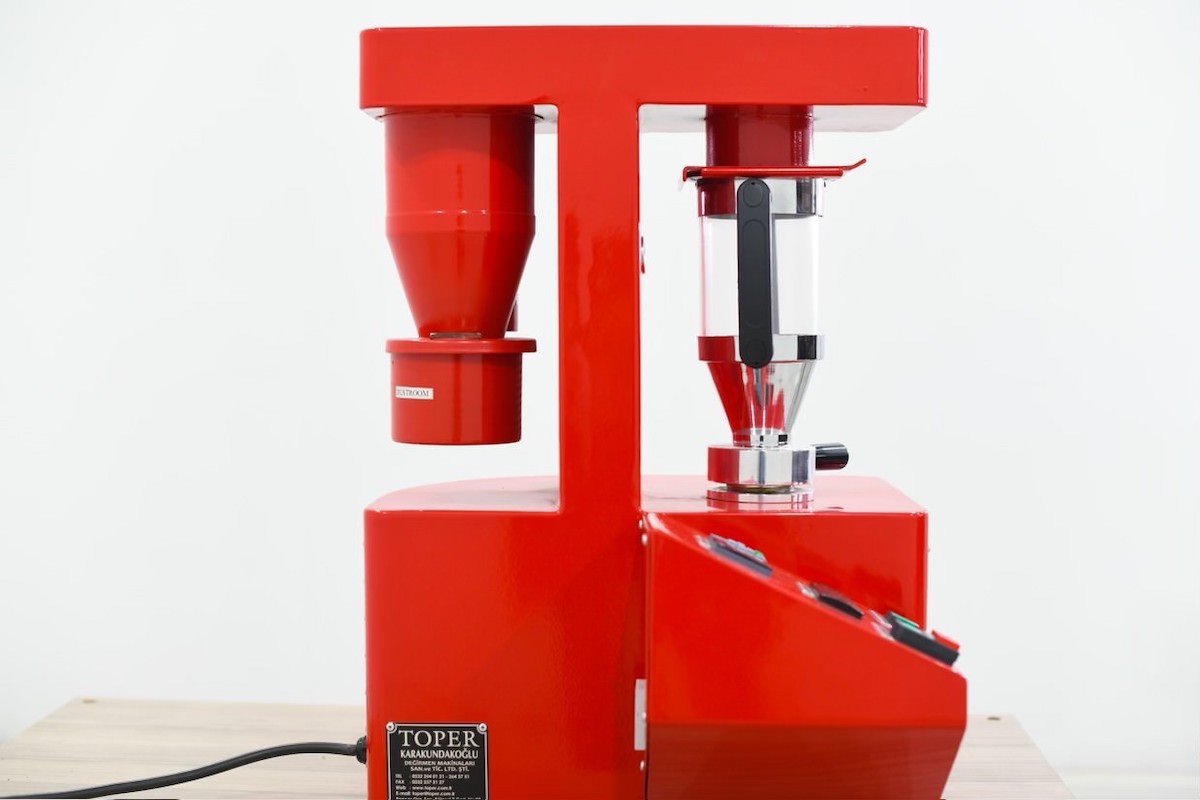 Enter to Win a New Sample Roaster from Roast Magazine and Toper
Roast magazine and Toper Roasters North America are teaming up give away a shiny new Toper sample roaster. All the details are here on Instagram, with entries running through Tuesday, Feb. 21. The winner will be randomly chosen and announced by Toper on Feb. 22. The Toper Optical hot air roaster boasts electric power and a 150-gram capacity for sample-roasting or other small batch applications.
PRF Announces Global Roasting Contest
The Producer & Roaster Forum (PRF) is launching its inaugural Global Coffee Roasting Contest, which will take place in conjunction with the 6th PRF this coming March in El Salvador. The winner of the contest will receive an Aillio Bullet Roaster R1 V2.
Primavera Green Coffee Launches Colombian Coffee Sales
Guatemala-focused coffee importer Primavera Green Coffee has introduced its first coffee lots from Colombia. The expansion in green coffee offerings is accompanied by a rebranding for Primavera, with a new flower logo resembling an asterisk.
CAS in Coffee Excellence Registration Opens
Annual registration for the Certificate of Advanced Studies in Coffee Excellence with the Zurich University of Applied Sciences has opened. The online course explores the science of the entire coffee production process and the supply chain. The certificate program was launched in partnership with the Specialty Coffee Association in 2021.
Hawaii Coffee Association Announces 2023 Conference Dates 
The 28th HCA Annual Conference & Cupping Competition will take place June 15-17 on the Island of Kauai. The event will include interactive workshops and presentations by industry professionals. The Hawaii Coffee Association recently joined other groups in expressing support for legislation aimed to provide funding for research in the United States green coffee sector.
Zwilling Enfinigy Gets SCA Home Brewer Certification
A drip coffee maker from manufacturer Zwilling Enfinigy has received the Specialty Coffee Association Certified Home Brewer mark, which recognizes specific brewing performance standards. Zwilling's certified brewer, the Drip Coffee Maker, has a 10-cup capacity with a thermal carafe and stainless steel boiler.
Nestlé Joins Pledge on Kamala Harris' Migration Plan
Nestlé is among a handful of corporations joining United States Vice President Kamala Harris' $950 million pledge to address factors driving emigration from Central America. Historically low coffee prices and poverty from weakened agricultural sectors are considered root causes of migration.
Starbucks Providing Period Products for UK Employees
Starbucks is partnering with period care brand Time Of The Month (TOTM) to provide free products to UK employees. Through the program, UK staff can access 100% organic cotton pads and tampons at work for free.
MTPak Coffee Launches Circular Economy Grant
Chinese coffee packaging company MTPak Coffee has launched what it's calling the Circular Economy Grant. The grant program will provide either $5,000 in cash or $15,000 in MTPak credit towards packaging and cups. 
Odeko Announces Partnership With Liquid Death
Coffee business software company Odeko and Liquid Death are teaming up for the "Sell Liquid Death In Your Coffee Shop Contest." Running until March 10, coffee shops can post on Instagram or TikTok with the hashtag #WeSellLiquidDeath. One winner will receive a pallet of Liquid Death.
In Case You Missed It
Here are some of DCN's top stories from the past week…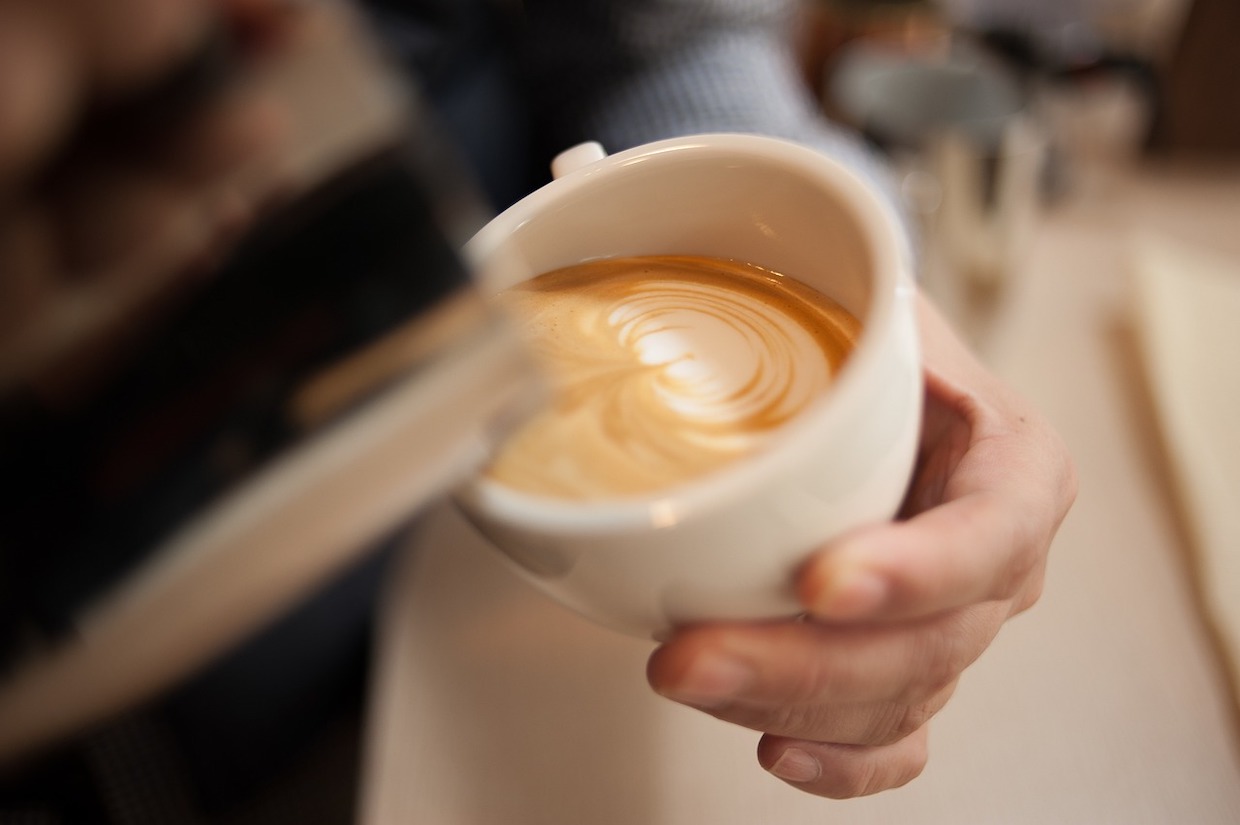 Go Fund Bean Wage Survey Identifies Disparities in Pay, Benefits
Nearly half (49%) of hourly workers in the coffee retail and roasting industries "cannot comfortably pay their bills every month," according to the results of the inaugural coffee industry wage survey by Go Fund Bean… Read more
USAID and Ofi Establish $8.1M Fund for Peru Coffee Development
The United States Agency for International Development (USAID) and global food ingredients business Ofi (styled "ofi" by the company) have joined to create an $8.1 million fund for investments into the Peruvian coffee sector… Read more
La Coop Coffee Opens a Second Home in Arlington, VA
Guatemala-connected La Coop Coffee has opened its second location in the Washington D.C. area, in Arlington, Virginia. Occupying approximately 1,200 square feet in the Arlington Forest neighborhood… Read more
US Coffee Groups Back Farm Bill Amendment for Research Funding
A bipartisan congressional coalition last week revived legislation designed to free up federal funds for research within the United States green coffee sector. Versions of the bill were originally introduced to the House and Senate in 2021… Read more
Café de Manica Envisions a New Era for Coffee in Mozambique
A startup company called Café de Manica is hoping to lead a resurgence of the green coffee industry in Mozambique, beginning with organic production, fair compensation to small-scale farmers and a focus on compensating women… Read more
Lemma Coffee Occupies New Forms in North Texas
Texas-based Lemma Coffee Co. is continuing to redefine coffee in the Dallas-Fort Worth metroplex, expanding its wholesale program while opening a third cafe… Read more
The Chemex ChemAer Swirls Into the Home Brewer Market
Massachusetts-based coffee equipment maker Chemex has launched a new brewer and decanter combo called the ChemAer. Maintaining the general shape, brewing style and borosilicate glass construction of the original Chemex brewer… Read more
More From DCN