Weber Workshops Unveils EG-1 V3 Grinder, Opens European BranchDaily Coffee News by Roast Magazine
3 min read
High-end coffee grinder and accessory maker Weber Workshops has unveiled the next generation of its flagship EG-1 electric coffee grinder, the EG-1 V3.
The company has also announced its expansion into Europe with the opening of an office in Hamburg, Germany. Weber Workshops remains formally based in Nevada while maintaining a subsidiary in Taiwan and some operations in Japan.
The company made a splash in specialty coffee circles back in 2015 with the launch of the original EG-1, a single-dose, 83-millimeter flat burr grinder with adjustable RPM and certain magnetically attached components.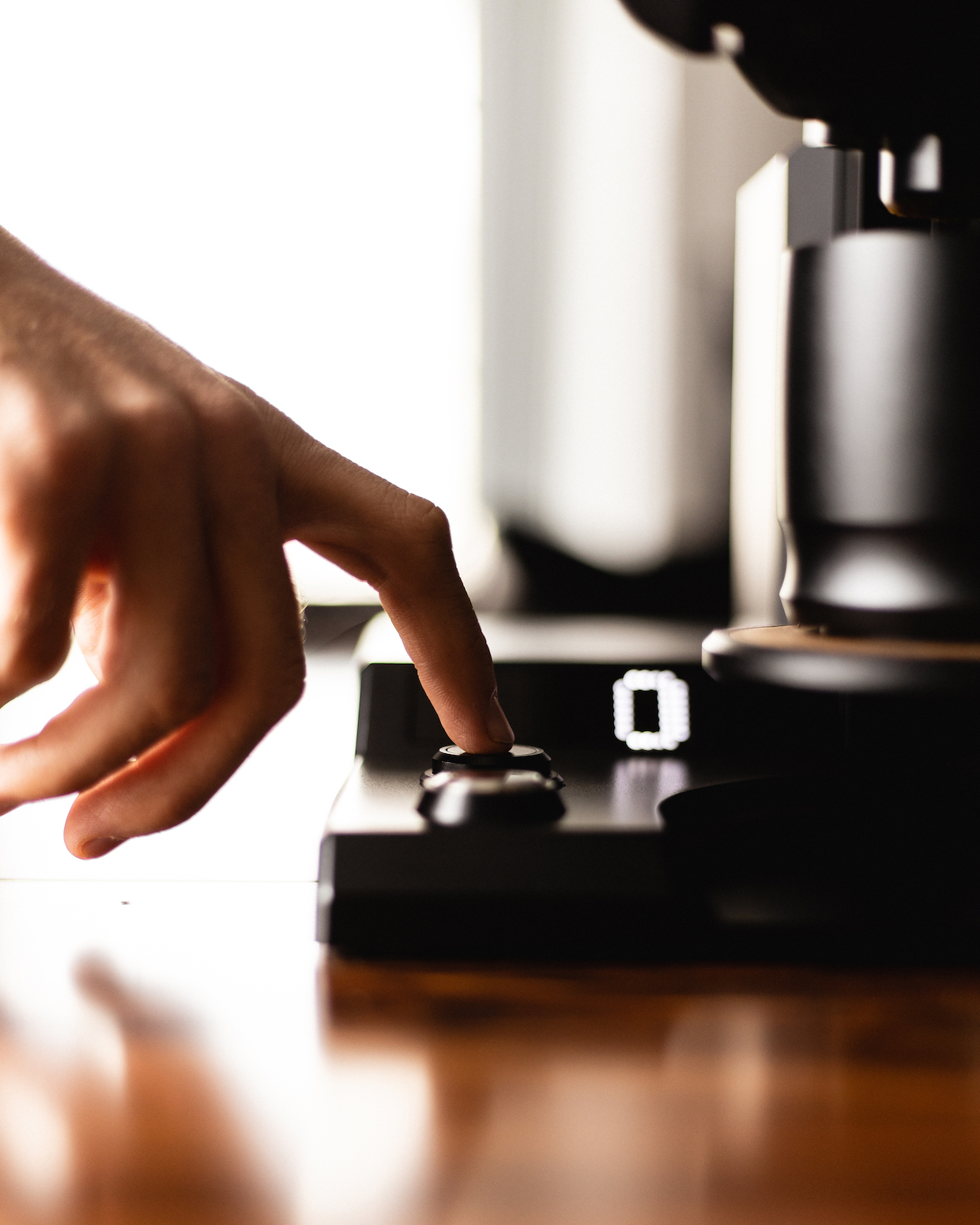 The EG-1 V3 maintains the essential character of the original, with the most prominent new feature being the addition of a "purge" button in the center of the RPM adjustment dial. The new button serves multiple functions, depending on whether the grinder is running or stopped.
When the grinder is not running, a press of the purge button causes the burrs to rotate in reverse for 1 second, then forward at full speed for 1.5 seconds. This should primarily be used between doses to expel any retained grinds in what is already a notably low-retention grinder. This function can also be used to gently dislodge pieces of extremely light-roasted coffee or foreign objects in cases when the grinder's self-protective shutdown mechanism has kicked in, although that use is not recommended in all cases.
Said Weber Workshops CEO and EG-1 designer Douglas Weber, "We still recommend stopping the grinder to open up the burrs in the case of a dropped wedding ring or rock, however."
When the grinder is running, a press of the purge button causes the motor to surge up to its maximum RPM, with same goal of expelling the final few granules of coffee after the dose has passed through.
Douglas Weber said that the retention with the EG-1 was already "immeasurable," averaging less than 0.1 grams and lower than most scales can report.
"There are a few visible granules or dust that it helps expunge, making it a 'peace of mind' function rather than driven by measurable weight," Weber said.
The EG-1 V3 also includes new internal electronics that run custom firmware written by Weber Workshops. Going forward this will enable firmware updates that may include new features or optimizations for different types of burrs.
Said Weber, "We always like designing in doors for the future that can be opened if need be."
Following the original EG-1, Weber Workshops launched V2 in 2019, integrating the RPM controls into the base while debuting two new burr designs and the onyx black option. The V3 sees a slight increase in price on the silver model to $3,895, while the onyx model remains at the V2 price of $4,295.
The EG-1 V3 is currently shipping to customers. A majority of Weber Workshops products, including the EG-1 V3, will also now remain in continuous production, as opposed to being made in batches. That marks yet another step forward for the Weber company.
"With COVID slowing down and factories increasing output, we're finally able to catch up and start carrying inventory to supply our demand quickly," said Weber. "We are able to keep dedicated lines running, improving overall quality and consistency of output as we have dedicated and experienced staff for specific products."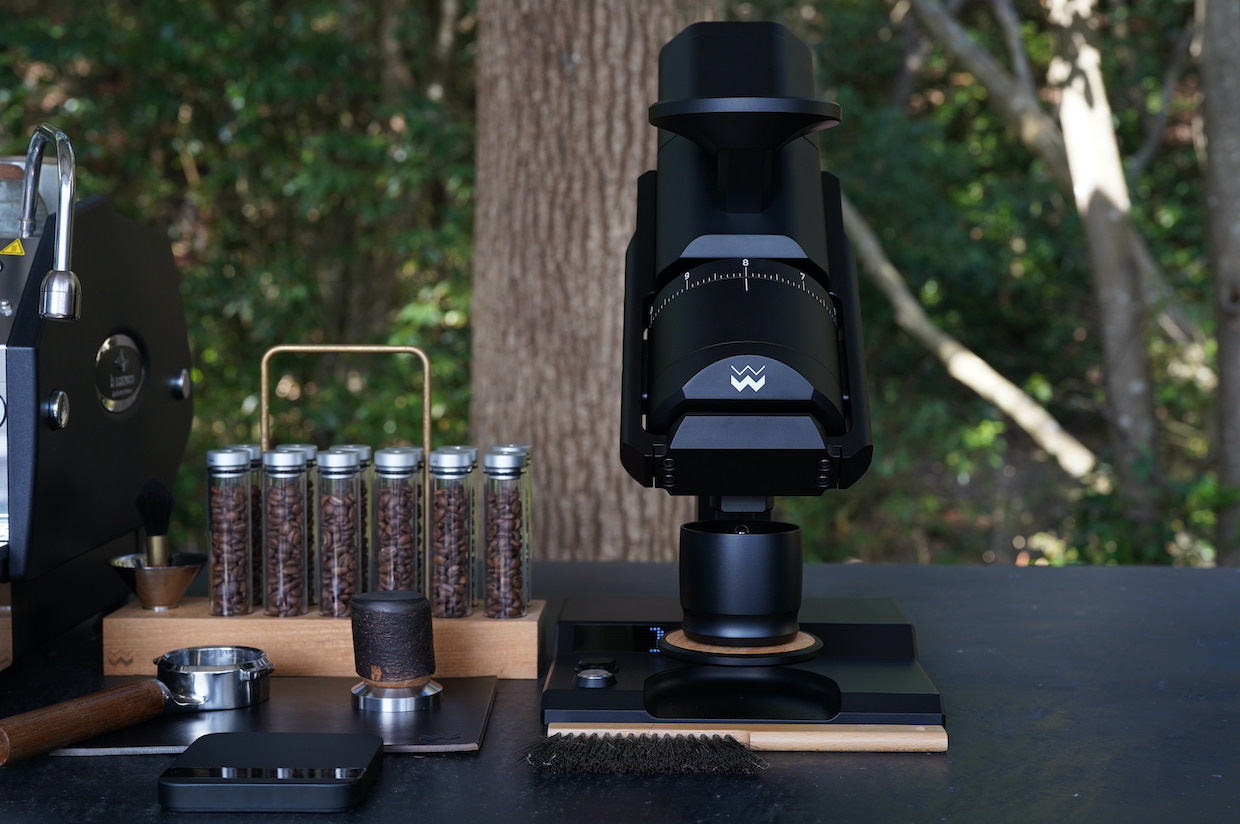 Weber's new outpost in Germany includes warehousing, services and repair, customer support for the entire European market and a new focal point for research and development.
Leading the Hamburg branch is Christian Klatt, a certified Q Grader and former List & Beisler green coffee trader who also spent almost a decade working for Mahlkönig and the Hemro Group.
"He's a coffee rockstar we're super happy to have on board," said Weber. "Our team has become pretty incredible and widespread. Our roadmap is chock full of surprises."
---
Does your coffee business have news to share? Let DCN's editors know here. 
More From DCN
Howard Bryman
Howard Bryman is the associate editor of Daily Coffee News by Roast Magazine. He is based in Portland, Oregon.