Vuna Coffee Rituals Sneaking Sustainability Into Steeping SolutionDaily Coffee News by Roast Magazine
3 min read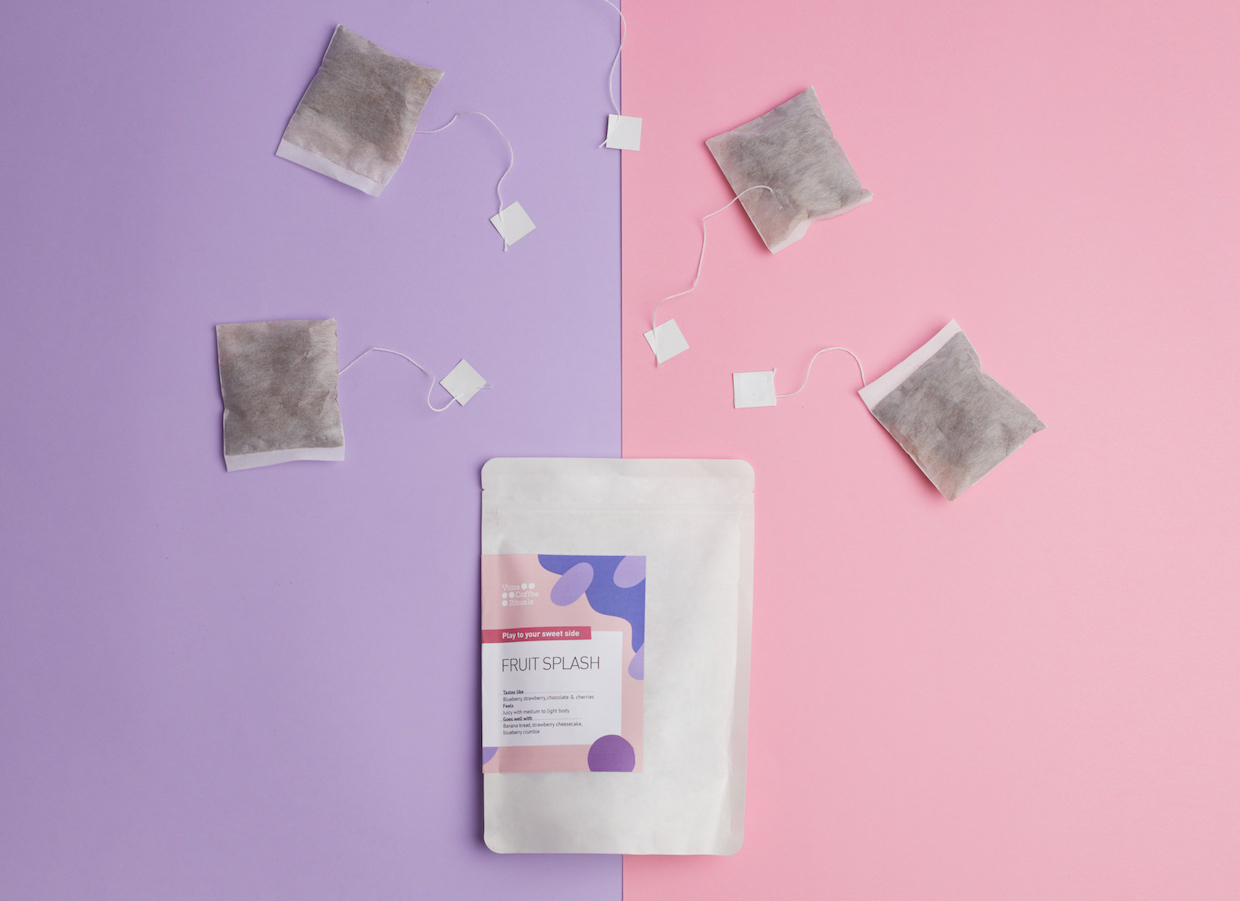 Most consumer-focused coffee startups begin with a concept for the finished product, then iron out the supply chain details later. By contrast, a new line of single-serve coffee products called Vuna Coffee Rituals has sprung from a deep well of specialty coffee industry knowledge, particularly regarding sustainable sourcing and equity that extends to coffee farmers.
The Vuna Coffee Rituals line — comprising traceable, high-quality coffees delivered to consumers in mesh bags for steeping — is a commercial offshoot of Vuna Origin Consulting, the coffee sustainability consultancy founded by Q Grader and longtime green coffee supply chain coordinator Sara Morrocchi.
With the new venture, Vuna is attempting to deliver verifiably sustainably sourced coffees using the most accessible and engaging format alongside relatable language: Immersion coffee bags categorized by "moods."
"We started Vuna Coffee Rituals with one thing in mind: How can we make specialty coffee more approachable in order to reach new coffee drinkers?" Sara Morrocchi, Founder and CEO of Vuna Origin Consulting, told Daily Coffee News. "We are inspired to create a specialty coffee product that is easy to brew with minimum effort and investment; focused on the different moods or settings that make coffee drinkers crave their coffee rituals; and fun and easy to understand and remember, while upholding sustainable sourcing principles."
Winnie Yeh, junior consultant for Vuna Origin and head of coffee for VCR, is an SCA Authorized Trainer and a fellow Q Grader based in Taiwan. Yeh composes the blends and roasts all coffees in the VCR lab in Taiwan on a 10-kilo Yang Chia roaster. Coffees are then ground by a Ditting 1800 grinder and sealed inside a biodegradable corn starch PLA filter bag using heat and ultrasonic sealing without glue. Finished brew bags are then packaged together in a resealable, biodegradable zipper bag.
The company guarantees freshness for up to four months while avoiding the kinds of woven nylon, plastic or aluminum employed in other single-use brew solutions.
"Single-serve immersion coffee bags have been around for years, especially in East Asia," said Morrocchi. "We are very fond of this brewing method because of its simplicity and flexibility."
The first four products in the VCR line are called Rise & Shine, Fruit Splash, Tangy Pop, and Mellow Bello. Rise & Shine is a medium-bodied morning brew blend; Fruit Splash, a lighter-bodied blend to pair with sweets, featuring berry, cherry and chocolate notes; Tangy Pop is a single-origin coffee from Ethiopia described as "funky and different" with notes of orange, mango, honey and lemon, and Mellow Bello is a water-processed decaf single-origin coffee from Indonesia.
---
Related Reading
Startup Steeped Coffee Has Single-Serve In the Bag
Sara Morrocchi on the Impact of Market Consolidation in Specialty Coffee
New Equipment That Helped Make Home Coffee Better in 2020
---
"We have traceability up to the producer organization and/or estate," said Morrocchi. "We have established relationships with the majority of the organizations we source from. We have visibility on FOB prices."
Sharing all that information is another project entirely and involves a data-driven approach led by VCR Chief Growth Officer Dennise Yeh, a VOC advisory board member who has been working in online retail for more than 15 years.
"We built a digital ecosystem including seven different channels to create and share stories around our coffees," said Morrocchi. "Each channel needs to have an unique tone of voice and content format to ensure that the stories actually reach to the audience groups."
To scale up production, Vuna has also launched a Kickstarter campaign for the product launch, raising more than $13,000 as of this writing.
Howard Bryman
Howard Bryman is the associate editor of Daily Coffee News by Roast Magazine. He is based in Portland, Oregon.