Unilever joins challenger brands in signing affordable healthy food manifesto | News
3 min read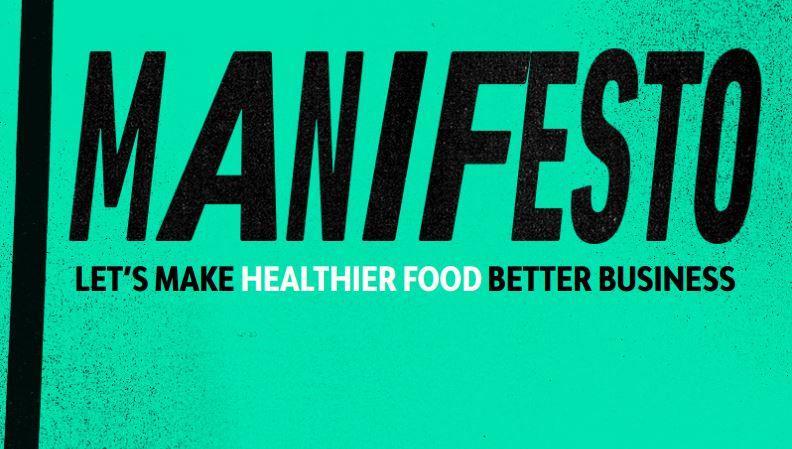 Unilever has joined challenger brands and restaurant chains in signing a manifesto to "make healthier food better business".
The manifesto, led by young person's healthy food promotions app Smash, sets out the signatories' aim to use pricing and promotions to increase take-up of "balanced options" and to lobby government to help drive down healthy food prices.
Discussions with policymakers will "explore VAT changes that could level the playing field for balanced food and subsidise opportunities for marketing healthier food" the manifesto states.
The signatories, which also include Italian restaurant chain Zizzi, sushi franchise Yo Sushi, recipe box brand Simply Cook, Ugly Drinks and meat alternative brand This, will also use pooled data to show healthier and more affordable options "can sell in high volumes".
Unilever's snack subscription box brand Graze is also listed as a signatory.
"Healthier is all too often more expensive, but it isn't the brands' fault," said Smash founder and CEO Chris Holmes. "Whether you're a new entrant like The Gut Stuff or a Unilever brand, the innovation, reformulation, development costs that go into creating healthier options drive up cost, on what starts life as a low volume product.
"The reality is that retail buyers don't want to take the risk on new or unproven lines, so the 'way in' is to price up and offer the buyer more percentage margin. This puts many products out of reach for mass consumers.
"To date, no one has proved the elasticity of healthier food – supply has been fixed. We need to prove that the elasticity of healthier food can drive volume." 
The Smash app, which launched last week offering discounts on healthier products to its young users, will use data from partner brands to "provide evidence to brands to help them with their retail buyer pitches – to increase distribution, get better shelf spots and ultimately see their products swapped in for the less healthy alternatives" Holmes explained.
"Every few years we see a new obesity strategy that sets out guidelines, targets and a long-term vision. However, the businesses that control the food environment are not engaged in that vision, which is why we need to bring them into the fold.
"There is a place for regulation, but nothing is as powerful as consumer demand. With every new set of regulations, businesses spend more time trying to understand where the goal posts are moving than working out how to win the cup and create more fans," he added.
Holmes said the group would "like to see discounted media rates for non HFSS products". It will also push for reforms in the VAT system.
"To put it crudely, we could move from a system that taxes hot vs cold food to a system that gives better-for-you food a sustainable price advantage, whatever the occasion," he said.
The manifesto document was drafted during roundtable events with several food brands and retailers in recent months. More are understood to have supported the manifesto but haven't yet signed because they couldn't gain corporate approvals in time.
Christina Dunn, foods and refreshment strategy and innovation director at Unilever, said: "At Unilever we think it's really important to make the healthy choice the easy choice. We're playing our part by reformulating our products to make them healthier, adding in more of the positives and nudging consumers towards healthier alternatives and smaller portions.
"We look forward to seeing the role that these kinds of initiatives can play in helping people to make healthier choices, as well as exploring with Smash how we can create an environment that supports healthy eating."