Traveling to California? At Theme Parks, Food Is Main Attraction | Travel
1 min read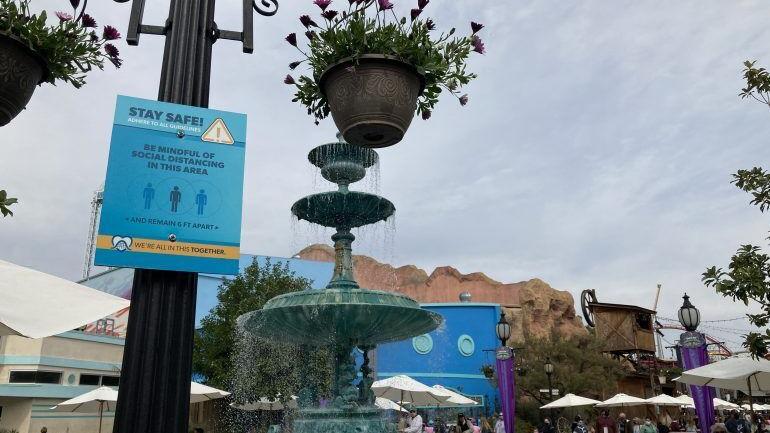 The event's $45 admission is cheaper than the usual $55 theme park admission. Of course, you can't take advantage of the rides, but usual theme park prices won't include any food. A Touch of Disney is $75 — about half the cost of a usual one-day ticket. Taste of Universal has tickets starting at $44, and SeaWorld's event will cost you at least $60.
Are California's food theme park events worth it?
If you prioritize zipping down Splash Mountain to the tune of "Zip-a-Dee-Doo-Dah," then of course not. But the theme park shutdown affirmed that theme parks are about more than just rides. You can people-watch, counting how many plush Baby Yodas you spot in tow. You can sit on a freshly sanitized bench next to the popcorn stand and breathe in that buttery scent (from behind your mask, of course). For once, you're listening to the ambient music — and not your family arguing about what FastPass to get next.
For people whose stomachs might not survive a thrill ride, food festivals provide a rare opportunity to experience theme parks at a discounted price, without the pressure to go on a nausea-inducing coaster.
In fact, people might prefer refreshments to rides anyway. A January 2021 survey conducted by Morning Consult for the American Express Global Travel Trends Report found that 62% of travelers said eating is the top activity they're interested in while on vacation.