Travelers cite Taiwan's food as main draw to visit
2 min read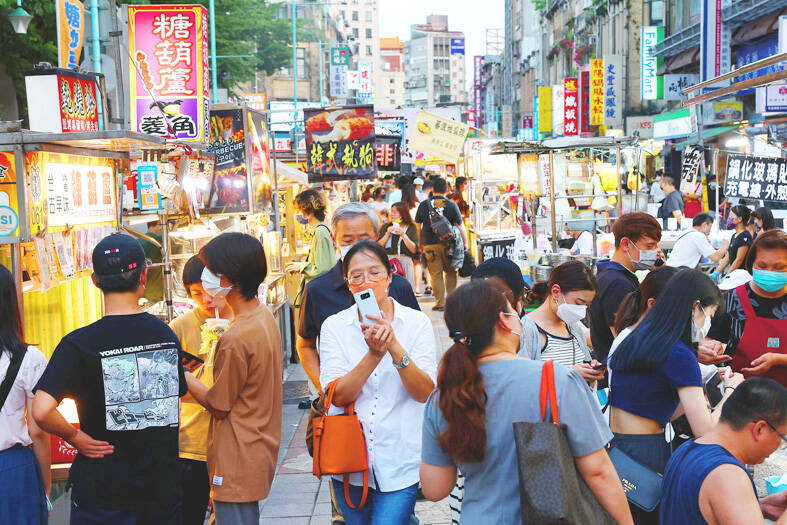 Nearly 40 percent of potential tourists surveyed said they are interested in visiting Taiwan this year, with food cited as the biggest draw, a poll released on Monday by a travel-related news Web site showed.
The findings were part of a report that the Chinese-language Xinmedia, which is affiliated with Lion Travel Service Co (雄獅旅行社), presented during a global travel forum on trends related to travel to Taiwan this year.
Although the report referred to respondents generally as "international tourists," most participants were Asian, with 33 percent from South Korea; 22 percent from Japan; 17 percent from China, Hong Kong and Macau; and 12 percent from Southeast Asia.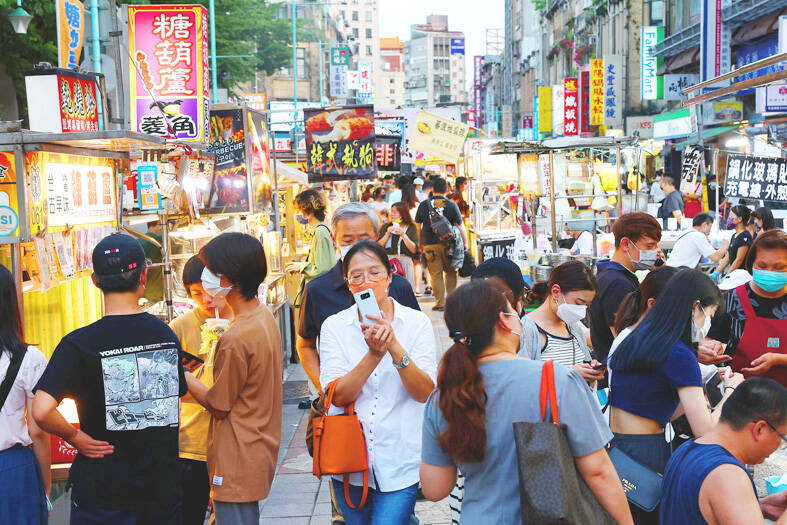 Photo: CNA
The survey showed that more than 50 percent of the respondents planned to travel to Taiwan within the next two years, while nearly 40 percent hoped to visit this year.
Regarding why they wanted to visit Taiwan, the top three reasons cited by respondents were Taiwan's specialty foods (60.7 percent), natural scenery (43.9 percent) and safe environment (22.8 percent).
Among those interested in traveling to Taiwan, 38 percent said they would visit through custom tour packages, 35 percent said they would purchase one-day tours in Taiwan through online travel platforms and 27 percent said they would opt for group tours arranged by travel agencies.
Nearly 40 percent of the respondents said they were willing to spend more than US$1,000 on a trip to Taiwan and were willing to spend more for restaurants, accommodation and activities that offer localized experiences.
The survey also found that 50 percent of respondents who wanted to visit Taiwan would stay for three to five days, followed by 23 percent who would stay one to two days and 17 percent who would stay for five to seven days.
The top five tourist destinations cited in the survey were Taipei (74.2 percent) and Kaohsiung (32.8 percent), followed by New Taipei City, Tainan and Hualien County, the survey found.
The most popular travel experience cited was "night market shopping" (43.4 percent), followed by city tours and green tourism, while the most popular food was xiaolongbao, small steamed dumplings.
The choices of the relatively small number of European and American respondents differed significantly from those of Asian tourists.
They said they would prefer to spend seven to 10 days in Taiwan, with Taitung County and outlying islands given as the most popular tourist destinations, Xinmedia said in the report.
The survey was conducted between Jan. 3 and Feb. 9, with 3,011 valid questionnaires collected.
Comments will be moderated. Keep comments relevant to the article. Remarks containing abusive and obscene language, personal attacks of any kind or promotion will be removed and the user banned. Final decision will be at the discretion of the Taipei Times.