Travel news: Lunar New Year, world's coldest city and nights in an igloo
4 min read
Editor's Note: Sign up for Unlocking the World, CNN Travel's weekly newsletter. Get news about destinations opening, inspiration for future adventures, plus the latest in aviation, food and drink, where to stay and other travel developments.


CNN
 — 

In travel news this week, China is on the move as the Lunar New Year rush gets underway, a boy makes the catch of a lifetime, temperatures drop to minus 80 F in the world's coldest city, plus what it's like to spend the night in an igloo in the Alps. (Spoiler: It's absolutely freezing).
There has been a recent surge in rescues in the Florida Straits as cruise ships cross paths with Cuban and Haitian migrants attempting to make it to the United States in makeshift boats. Here's the story of one such rescue, when the huge luxury liner Celebrity Beyond helped 19 people get on board to warmth and safety.
Late last year, a 28-year-old man managed to survive for 20 hours treading water in the Gulf of Mexico after falling off a Carnival cruise ship. Watch him here talk about his confusion and his encounter with an unknown sea creature.
A diver off the coast of Japan captured this extremely rare footage of an 8-foot-long giant squid while a 12-year-old boy hooked a great white shark during a fishing trip with his family near Fort Lauderdale. See the catch here.
Temperatures reached minus 80 F (minus 62.7 C) this week in the world's coldest city, Yakutsk, in eastern Siberia. That's the coldest it's been in more than two decades. With frostbite a constant hazard, "You either adjust and dress accordingly or you suffer," said one resident.
And what about the people who choose to vacation in these circumstances? Spending the night in an igloo in the Alps sounds pretty neat in theory, but with temperatures several degrees below that found inside a refrigerator, the reality is less than cozy. CNN Travel's fingers are now thawed out enough to report on our stay.
All that said, you could have a day job where, cold and exhausted, you sit staring at a seal hole in the Arctic ice for 12 hours. But when you capture incredible wildlife photographs like these, the cold-snap snappers say it's worth it.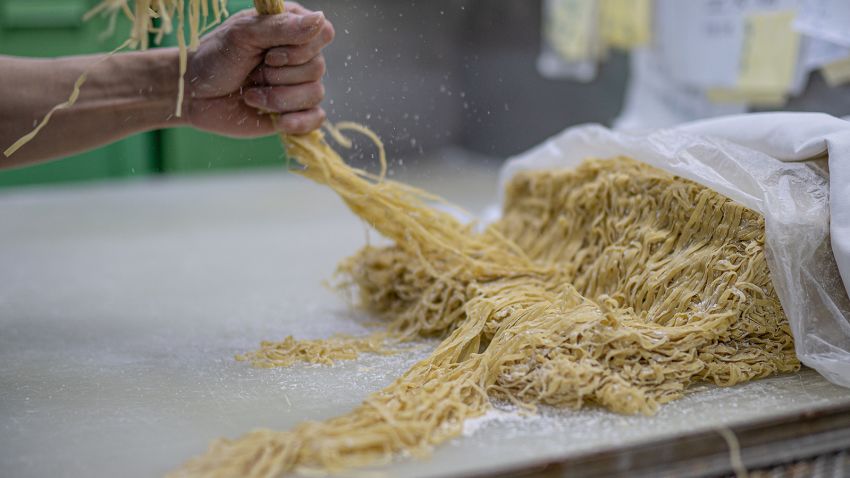 Longevity noodles: the lucky Lunar New Year dish
The Lunar New Year holiday begins on January 22 – that's almost exactly three years after the first Covid-19 lockdown began in Wuhan. Today, flights from China are back to pre-pandemic levels, and Chinese domestic flights are up 9.5% from January 2019, according to aviation analytics firm Cirium. The newly reopened high-speed rail link between Hong Kong and mainland China has been in huge demand as the Lunar New Year travel rush gets in full swing.
One of the dishes that people will be fortifying themselves with when they reach journey's end is longevity noodles. According to tradition, the chef shouldn't cut the noodle strands symbolizing long life, and each strand needs to be eaten whole. Schlurrrrpalicious.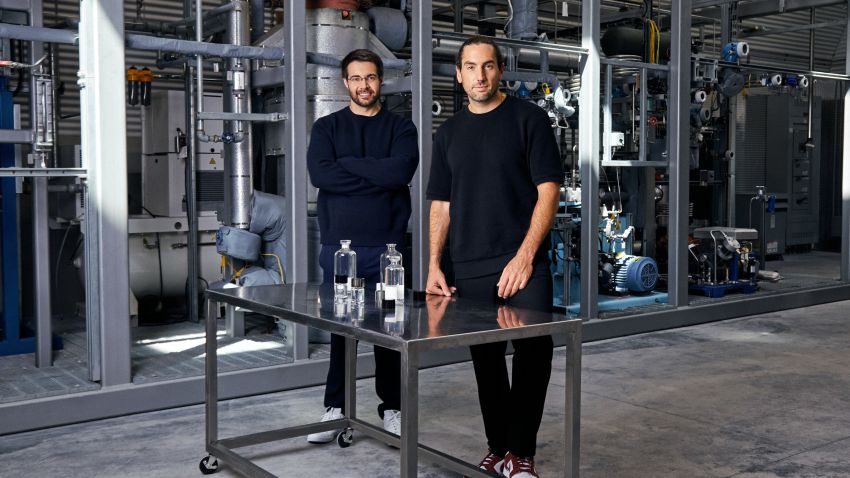 This jet fuel is made from CO2 pulled from the atmosphere
NASA and Boeing are working on a new emission-reducing, single-aisle aircraft design that, if successful, could go into service by the 2030s.
It follows the news last month that Virgin Atlantic this year plans to fly a Boeing 787 from London to New York, powered solely by waste oils and fats, in what it's billing as the "world's first" net zero transatlantic flight.
One company is even creating jet fuel from thin air. Watch here to see how they do it.
Scientists are also working on ways to reduce contrails, those wispy ice clouds airplanes leave in their wake. A study has found that they contribute more to global warming than even aviation's CO2 emissions, but there could be a straightforward solution.
And on a final positive note for the future of flying, for the first time in months, we have no "misbehaving traveler of the week" story to bring you. Well done, everyone.
This woman is riding around the world with her German shepherd
Canadian Jess Stone is riding a motorcycle around the world with her German shepherd Moxie as sidekick. The pair are 10 months into a grand tour that will take them around 90 countries throughout North and South America, Africa, Europe and Asia.
Keeping younger kids engaged, entertained and, most importantly, in their seats is a challenge on airplane trips. Our partners at CNN Underscored, a product reviews and recommendations guide owned by CNN, have put together this roundup of 15 parent-approved activities to help your next flight go more smoothly.
The ultimate big dog in international tourism has been named.
The most travel-related euros are being thrown into this capital city's pockets. Here's why.
A Finnish family moved to Sicily in search of la dolce vita.
Instead they quit after two months, and the reasons why caused public outrage in Italy.
Pizza Hut just made a 14,001-square-foot pepperoni pizza inside the Los Angeles Convention Center.
After the record-breaking feat was documented for Guinness, the 68,000 slices were destined for food banks.