Shelter garden to grow more than vegetables; healthy food and learning life skills at Samaritan House | Local
2 min read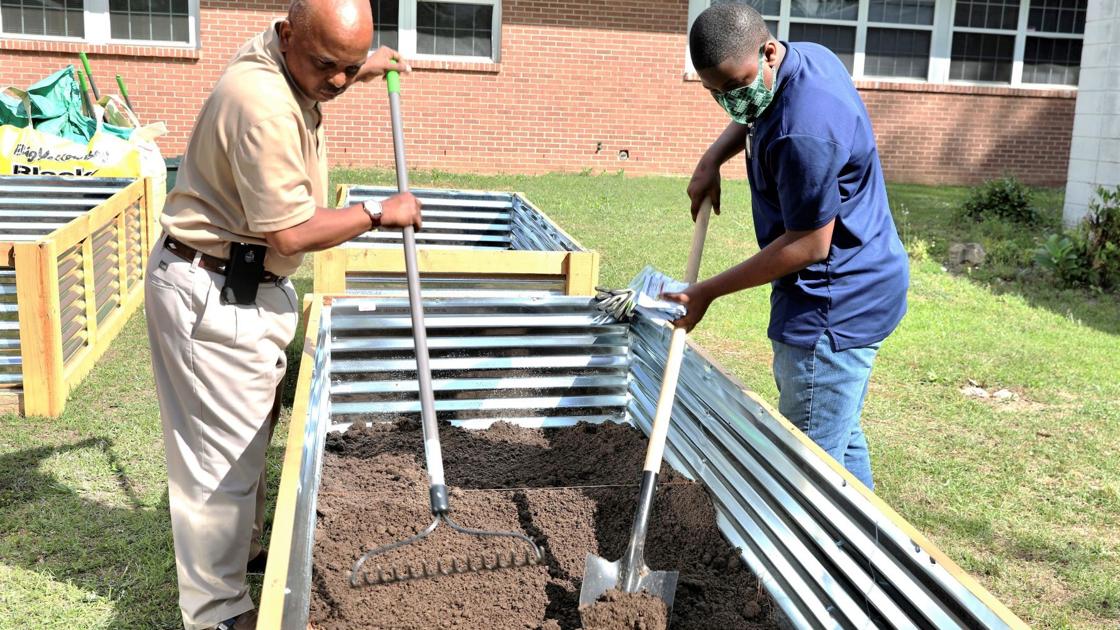 Residents of The Samaritan House of Orangeburg will now have an on-site vegetable garden thanks to a local community organization.
Growing COB, which serves Calhoun, Orangeburg and Bamberg counties, celebrated the grand opening of its Samaritan House Garden Boxes Project on Friday.
The non-profit organization furnished the shelter with six garden boxes aimed to benefit residents and staff.
"We're trying to create a community atmosphere here and something that the residents will actually look forward to doing," Growing COB board member and Treasurer Anetra Hardy said.
"We are trying to educate them on nutrition and the benefits of having fresh fruits and vegetables," Hardy said.
The garden, which will be entirely maintained by shelter residents, will grow spring crops including cucumbers, zucchini, squash, okra and tomatoes.
The garden will also include crops grown in the fall such as collard greens, peas, kale, mustard and cabbage.
Hardy said not only is gardening good for the body, it is also good for the soul.
"Gardening is very therapeutic," Hardy said.
Growing COB supplies the boxes, seed, dirt, gloves, plastic flooring and straw.