Prequel is the Newest Chapter for Longtime Chicago Coffee SpaceDaily Coffee News by Roast Magazine
3 min read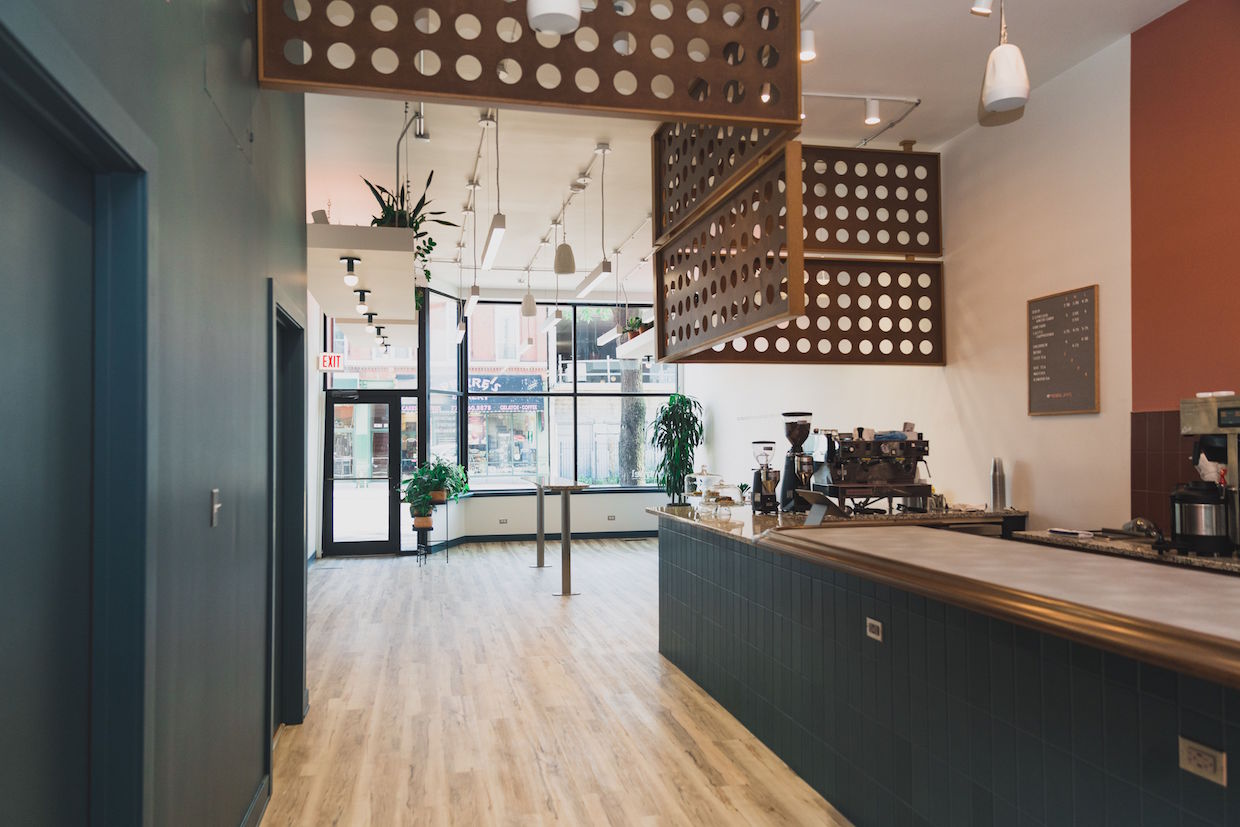 Before he was the owner and maker of Damn Fine Coffee in Chicago's Logan Square neighborhood, Josh Miller held a number of jobs in coffee.
One of those was at Atomix Coffee, a staple serving coffee and food in West Town, which closed in 2019 after nearly 20 years in business. Miller and a team of coffee people have now returned to the former Atomix space at W. Chicago and Damen to open an entirely new coffee shop, called Prequel.
The name nods to Miller's halcyon days drinking coffee then slinging espresso in that space.
"I hung out at Atomix in the 00's and worked there for a couple of years before Damn Fine opened, and it does feel good going back into the old neighborhood," Miller told DCN. "There certainly are big shoes to fill. Any coffee shop that can stay open for 19 years is definitely doing something right, and Atomix had a loyal fan base up to the day they closed."
---
Related Reading 
---
The roughly 1,600-square-foot space has been thoroughly remodeled inside, while still capturing the daylight from the expansive front windows and entryway.
"I personally wanted the new space to be light and feel very open," said Miller. "I think our designer Jeffrey Blum did a great job with that in the front of the cafe. He wanted to create a more intimate space in the back."
Prequel Chef Danielle Snow is now preparing fresh pastries on site, including a sunflower butter cookie, a vegan strawberry rhubarb almond bar, a roasted cherry tomato and goat cheese scone, and more.
With beans presently being supplied by Chicago's Four Letter Word, Prequel is still refining its coffee menu and searing arrangements, in part to respond to the wishes of staff as the COVID-19 pandemic plays out.
Miller said Prequel hopes to eventually convert the front wall into bay windows to allow for an open-air cafe feel.
Back at Damn Fine Coffee — which is technically a separate company and brand, yet with the same group of owning partners — baristas have been creating featured drinks, from which sales proceeds have been going to a nonprofit of that barista's choosing.
"It's been a big hit with the neighborhood," said Miller. "In addition to having some great drinks, we've raised over $5,000 combined so far. I feel pretty good about that and I think the staff does, as well. As far as Prequel goes, I've been so focused on getting it open and making sure we get the basics done right that I haven't given a ton of thought to what's next. I'm surrounded by talented business partners and a great opening staff, so I'm sure there are good things on the horizon."
Prequel Cafe is open now at 1957 W. Chicago Ave.
Howard Bryman
Howard Bryman is the associate editor of Daily Coffee News by Roast Magazine. He is based in Portland, Oregon.