Precise Brew Reusable Coffee Filters Weave Their Way Into the MarketDaily Coffee News by Roast Magazine
3 min read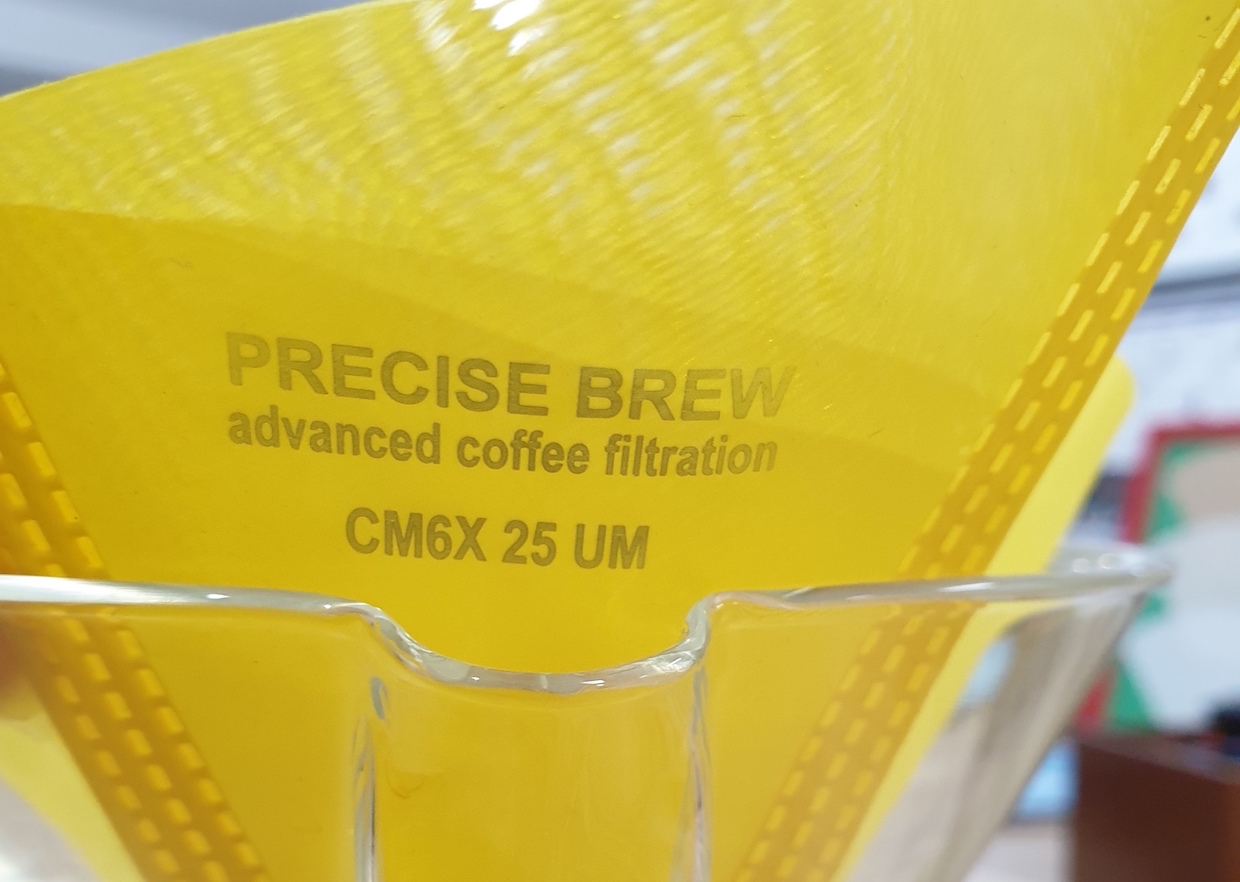 A new brand of reusable coffee filters under the name Precise Brew has emerged from Athens, Greece, offering solutions for a wide variety of brewing devices, including commercial drip brewing machines.
Precise Brew is a sub-brand of Cypress-based Coffee Lovers Editors & Trainers, an equipment distribution company and SCA Premier Training Campus founded by Fotis Lefas and Sofia Bikouvaraki, who have been operating in the specialty coffee sphere together for nearly 20 years.
For Precise Brew filters, the company manufactures its own special fabric through an ultrasonic welding process that weaves together strands of a proprietary recyclable polymer fiber with micron-level precision.
The line offers three levels of filtration that affect the finished brew: a 20-micron-opening filter that allows more oils to pass resulting in a heftier body; a 25-micron version that results in a cleaner cup that emphasizes brighter acidity; and a middle-ground version promoting a balance of brightness and body.
"A slight difference in fiber diameter such as 0.005 millimeters can greatly affect the flow rate and filtration quality," Lefas recently told Daily Coffee News. "During the long period of two years testing, we concluded that a user should be able to choose whether [they want] to have a richer body in [their] cup, a more intense acidity, or a balance of these two."
The line of filters includes laser-cut, cone-shaped filters that are compatible with various sizes of Chemex and Hario brewers, circular Aeropress-compatible filters and wedge-shaped filters that work with with Melitta and Clever drippers and many auto-drip machines, such as those made by Bonavita and Technivorm, according to the company.
The product line also includes Precision Brew's take on the fluted-side, flat-bottom filters for batch brewers such as those made by Bunn and Fetco, which are in use in innumerable coffee shops and cafes. For those filters, Lefas said the company drew inspiration from the ruffles of the fustanella, a traditional kilt worn by Greek military personnel.
"Commercial batch brewers is a challenge," said Lefas. "The box pleating folding technique allows excellent ventilation for the expanded warm gases and a large open active surface for extraction. It is more difficult than wave-shaped pressed paper filters, but anyone can see how many grounds are not equally wet [in standard paper filters] when ground coffee beans are trapped in their dozens of cavities."
Each filter can be used and cleaned 1,000 times or more, according to the company, which is also pitching the environmental benefits of paper waste reduction and manufacturing. Lefas said Precision Brew is also developing an accessory UV light for filter sterilization as an additional cleaning tool.
"The service life depends on how it is used and cleaned," said Lefas. "We recommend ecological cleaners from natural sources that are not harmful to the environment with no pigments and added odors."
Precise Brew filters range in price from €12.50 (US$15.19 as of this writing) for a six-pack of filters compatible with Delter or AeroPress brewers, €18.00 EUR ($21.87) for a single Hario V60 compatible filter and up through €40.00 ($48.60) for one filter compatible with a Toddy cold brew system. Sales are currently conducted through direct contact with the company.
Related Reading
Howard Bryman
Howard Bryman is the associate editor of Daily Coffee News by Roast Magazine. He is based in Portland, Oregon.