Popular presenting duo lined up to host new food travel show on BBC
3 min read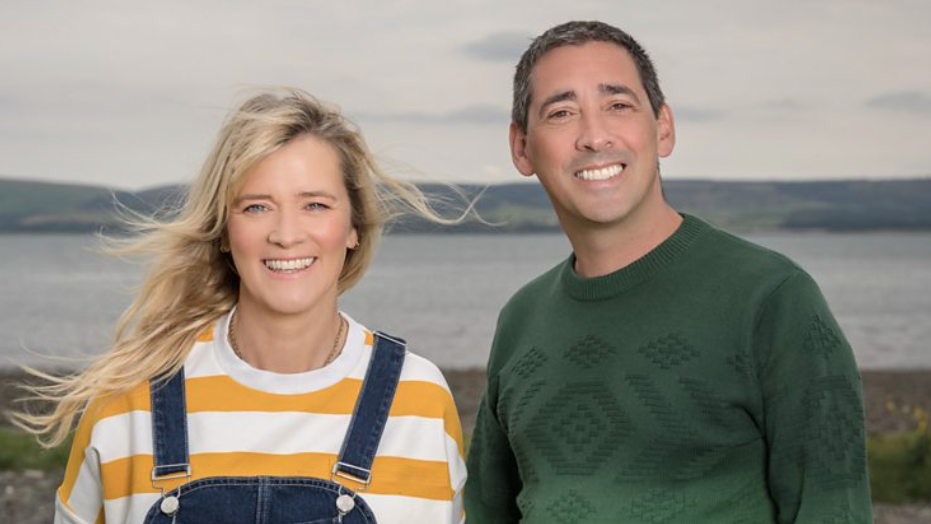 Popular presenting duo lined up to host new food travel show on BBC. Image: William Barton/Shutterstock.com
POPULAR presenting duo Colin Murray and Edith Bowman along with Countryfile's Sean Fletcher will host a new food and travel show on the BBC, as announced on Monday, February 27.
The popular presenting duo will host the new food travel show 'Coast to Coast Food Festival' on the BBC, which will air on weekdays at 6.30 pm from Monday, March 13.
"The programme celebrates food, farming and the countryside courtesy of the popular presenting duo Colin Murray and Edith Bowman along with Countryfile's Sean Fletcher, who will be accompanied by a whole host of familiar faces from chefs to food enthusiasts," the Beeb said.
"The presenters will join forces with baker Briony May Williams and food journalist Leyla Kazim in England; chef Suzie Lee in Northern Ireland; farmer Jim Smith and chef Julie Lin and in Scotland and foodie Onkar Singh Purewal, farmer Meinir Howells and cookery writer Michela Chiappa in Wales to discover the secrets behind some of our favourite food and drink."
It added: "Visiting the four corners of the UK, the series offers pure escapism this spring, with tips on getting the best bang for your buck, Colin, Edith and Sean reveal secrets of farmers and producers as they explore food festivals and markets.
"The programme will champion home-grown produce and put the UK's local food festivals on the map.
"In the series, Sean visits the Abergavenny Food Festival for a masterclass in the secret to barbecuing success, and is later joined by Edith as they travel to Taste Cumbria in Cockermouth to meet passionate producers.
"The journey continues with Colin and Edith as they reunite to explore Glasgow Foodies' Festival, where they discover the secret to the best egg fried rice, and Ballycastle's famous Ould Lammas Fair to find out how Venezuelan street food made it to Northern Ireland."
The statement from the British Broadcasting Corporation added: "Delving into the world of internationally diverse cuisine, exploring local food stories, and sampling the sights and sounds of vibrant markets.
"With hundreds of events every year, there is truly something for everyone whether you're a cider connoisseur, an Instagram foodie, a meat eater, a plant-based aficionado or a seafood lover."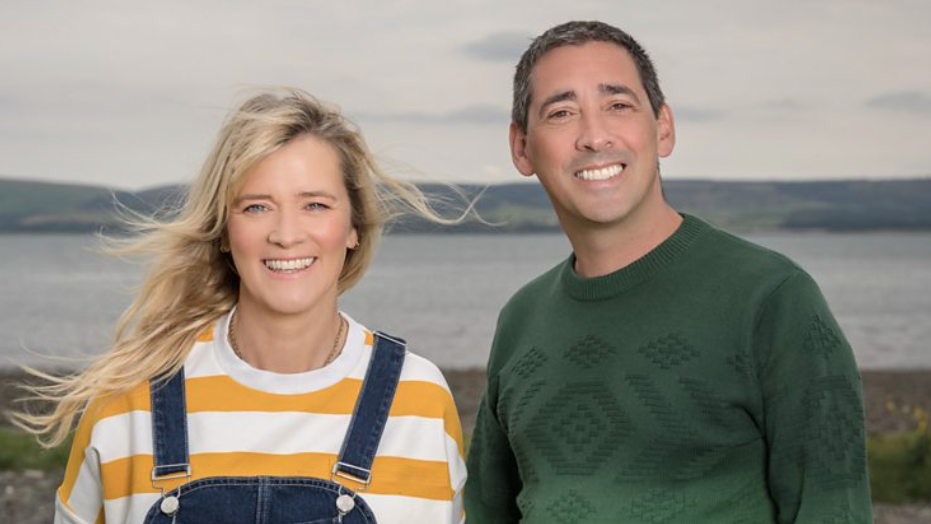 Scottish radio DJ and television presenter Edith Bowman, 49, said: "I grew up in a hotel, so food and local produce has always been part of my DNA. I've had such a beautiful time exploring different parts of the UK and celebrating its food and people, not least in my homeland!
"We've uncovered stories behind some of UK's most loved dishes & products and also celebrated the beautiful way food can connect people from all over the world.."
Countryfile's Sean Fletcher, 48, said: "Filming Coast to Coast Food Festival has opened my eyes to the amazing produce we have in the UK, which doesn't have to cost you an arm and a leg. I've been to food festivals and markets right across Wales and England, from Cardiff to Cockermouth, and Leicester to Llangollen learning about local food wherever I go.
"One of the things that stood out for me is the incredible entrepreneurial spirit of all the food producers I've met along the way, and the pride they have in feeding the nation.."
Current Countdown host Colin Murray, who retained his role on the iconic Channel 4 show despite rumours of Les Dennis taking over, said: "The series was an absolute joy to film and we had a blast exploring the places and meeting the people behind the award-winning produce.
"I was in my element and blown away by the variety the food on offer, from Korean kimchi and Jamaican patties at Mela Festival in Belfast to sailing into Loch Ryan to discover what makes oysters so special ahead of the Stranraer Oyster Festival."
---
Thank you for taking the time to read this article, do remember to come back and check The Euro Weekly News website for all your up-to-date local and international news stories and remember, you can also follow us on Facebook and Instagram.