Oprah's Favorite Butter-Free Pasta Recipe
3 min read
Right now, Oprah is learning new ways to stay healthy—without having to give up some of the things she loves. "When you think about what you can't eat or you can't do or you can't have, you'll always feel like you're missing out," she explains in today's intention video. "Instead, we need to focus on what you can do, what you can have, what you can eat."
For Oprah, that means no more butter or cream—but pasta is definitely on the table. She recently started working with French chef Philippe Chevalier ("Can you be more French?" Oprah says of his name), who's all about that butter. "I had to have a come-to-Jesus moment with him," Oprah says. "Although butter is bread's best friend, it is not mine."
So she challenged Chef Chevalier to cook up one of her fave meals—lemon pasta with peas and mushrooms—without butter or cream. "He ended up liking the challenge," she says. Here's Chef Chevalier's sneaky trick: He uses oatmeal to make the pasta creamy. Yes—oatmeal!
Chef Chevalier cooks up a big batch of oatmeal—using steel-cut oats—then strains out that starchy, creamy liquid the boil produces (which is almost akin to oat milk). When that liquid is added to the pasta sauce, it creates a thick, decadent texture that tastes just as good as the real thing—but has none of negative health ramifications. "I can't believe there's no cream in it," Oprah said when she first tasted the recipe.
"Giving up something doesn't have to feel like a sacrifice," she adds. Below, find the recipe for her healthy pasta. Measurements are rough–watch the video above to see how Chef Chevalier eyeballs the ingredients—and feel free to play with proportions as needed!
Butter-Free Lemon Pasta
Ingredients
Cooked spaghetti (1 box)
2 tbsp olive oil
2 cups mixed mushrooms
2 tbsp shallots, chopped
1 tbsp garlic, minced
1 tsp fresh thyme, chopped
Cooked oatmeal (1 cup of steel-cut oats, 4 1/2 cups of water, and 1 chicken or vegetable bouillon cube)
1 cup grated parmesan
1/2 tbsp lemon zest
2 tbsp chives, chopped
1 tbsp basil, chopped
1/2 cup of peas, cooked
4 tbsp lemon juice
Salt and pepper
Candied lemon, if desired
Directions
In a large pot, boil 4 cups of water. Then add 1 cup of oatmeal and one cube of chicken (or vegetable) bouillon. Cook for 15 minutes.
In a bowl or liquid measuring cup, strain about 1/2 cup of liquid from the cooked oatmeal. Add this liquid to the pan after step 3 is complete.
In a large pan over medium heat, add about 2 Tbsp. olive oil. Add mushrooms, shallots, garlic, and thyme. Sauté for about 30 seconds.
Add grated Parmesan and a dash of lemon zest to the pan. Stir until cheese is melted.
Add chives, basil, and peas. Stir to combine.
Turn the heat up to medium-high and add about 1 tbsp. lemon juice.
Add cooked spaghetti to the pan and toss until noodles are coated in the sauce. Season with salt and pepper to taste.
Plate, and garnish with basil and candied lemon if desired.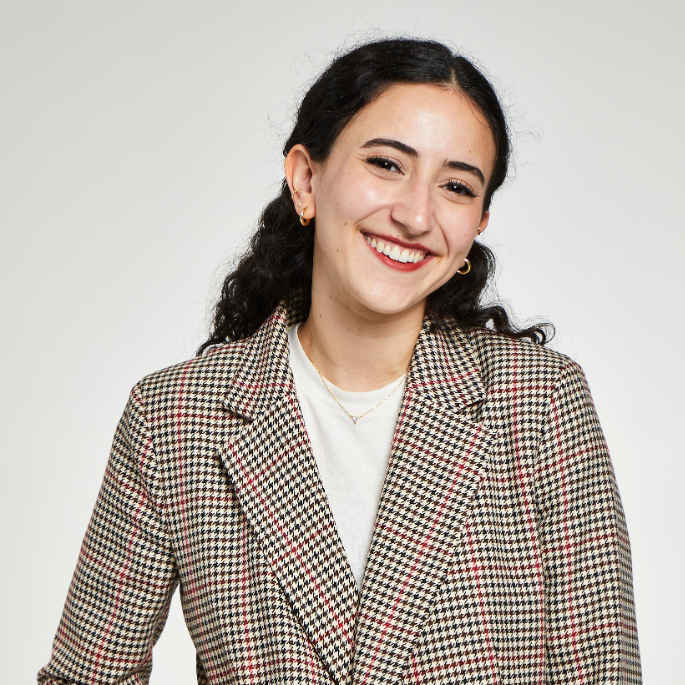 Assistant Editor
Cassie Hurwitz (she/her) is an assistant editor at Oprah Daily, where she covers everything from culture to entertainment to lifestyle. She can typically be found in the middle of multiple books and TV shows all at once. Previously, Cassie worked at Parents, Rachael Ray In Season, and Reveal. Her love language is pizza (New York slices, Chicago deep dish, and otherwise).