Long-Awaited DC Cafe OpensDaily Coffee News by Roast Magazine
2 min read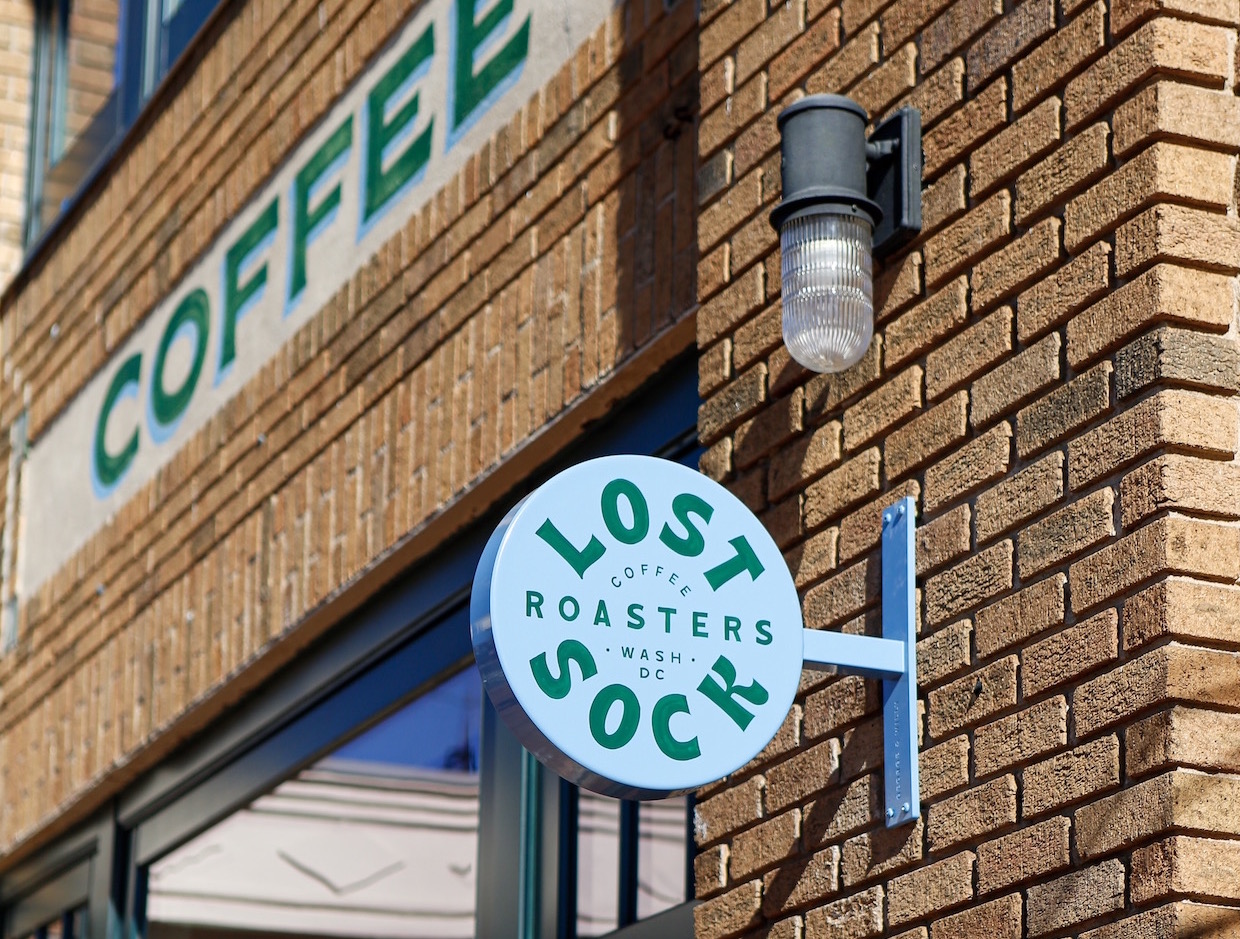 Roughly two and a half years after first announcing plans to open a cafe inside Washington D.C.'s recently renovated Takoma Theatre Building, Lost Sock Roasters has found itself at last serving drinks and food to the public.
The company opened the 900-square-foot shop at the beginning of February, offering a comfortable modern interior with bright white walls, white counters and a cool blue Slayer Steam espresso machine in the Northwest D.C. neighborhood.
"The building's aesthetic and history is actually a large part of the reason we decided to open a cafe in the first place," Lost Sock Founder and Roaster Nico Cabrera told Daily Coffee News of the nearly century-old former theater. "Inside we kept it pretty clean with natural elements — Lots of wood, natural light, and plants… The bar is completely open, which makes it feel like we are on stage."
Coffees roasted on the company's 6-kilo Mill City Roasters machine in the Brightwood Park neighborhood roastery now find their way into espresso, drip and manual pourover coffee drinks.
The shop also offers a menu of freshly baked empanadas, pan de yuca and other easy bites. The company directed proceeds from its opening day to DC Central Kitchen, which works to help feed underserved and communities.
Of course, a lot has transpired since Lost Sock first started knitting its cafe plan. Prior to the pandemic, Cabrera said the brunt of the roasting company's business was through wholesale to office and cafe accounts, most of which were deeply affected. Fortunately, the roasting company's direct-to-consumer online sales carried it through, increasing by 250% in the past year, according to Cabrera.
"We first walked through the space in June of 2018," Cabrera said. "It feels like there have been setbacks every step of the way that have been out of our control — construction, permitting, the pandemic, you name it. At the end of the day, it hasn't set us back as a business. In fact, it's been a blessing not to have opened last February when we had initially planned to. We've ducked a major part of this pandemic. Now we are finally open, and we are grateful."
Lost Sock Coffee Shop is open now at 6833 4th St NW in Washington, D.C.
Related Reading
Howard Bryman
Howard Bryman is the associate editor of Daily Coffee News by Roast Magazine. He is based in Portland, Oregon.