Jason's Picks for Clean Eating in the Twin Cities and Beyond
6 min read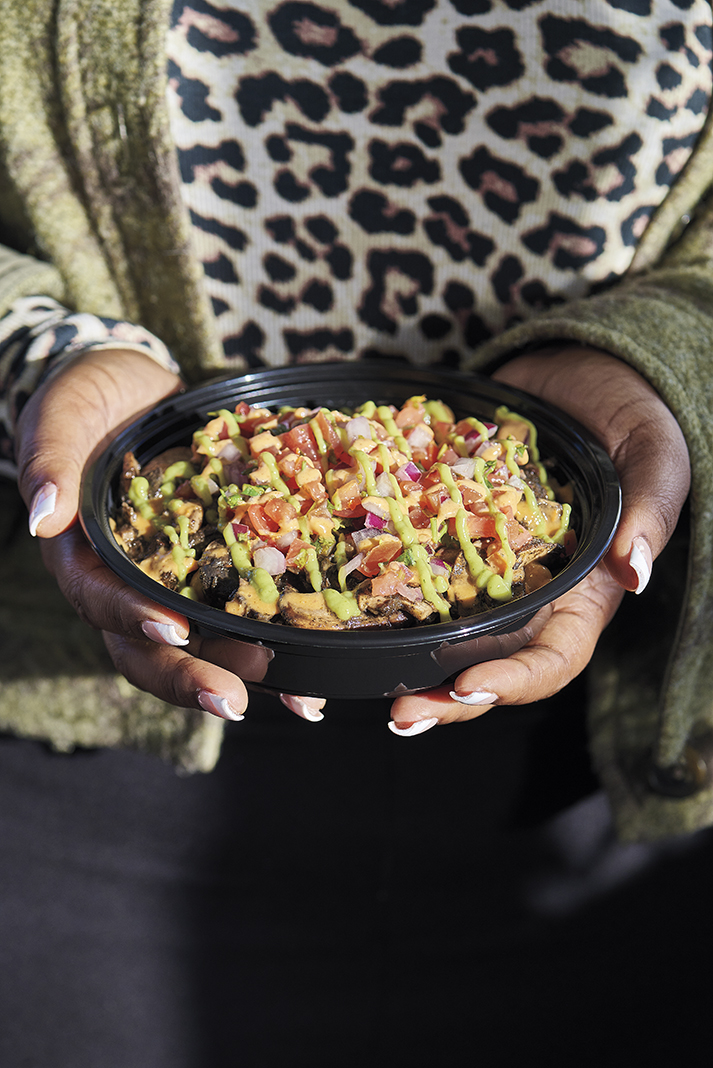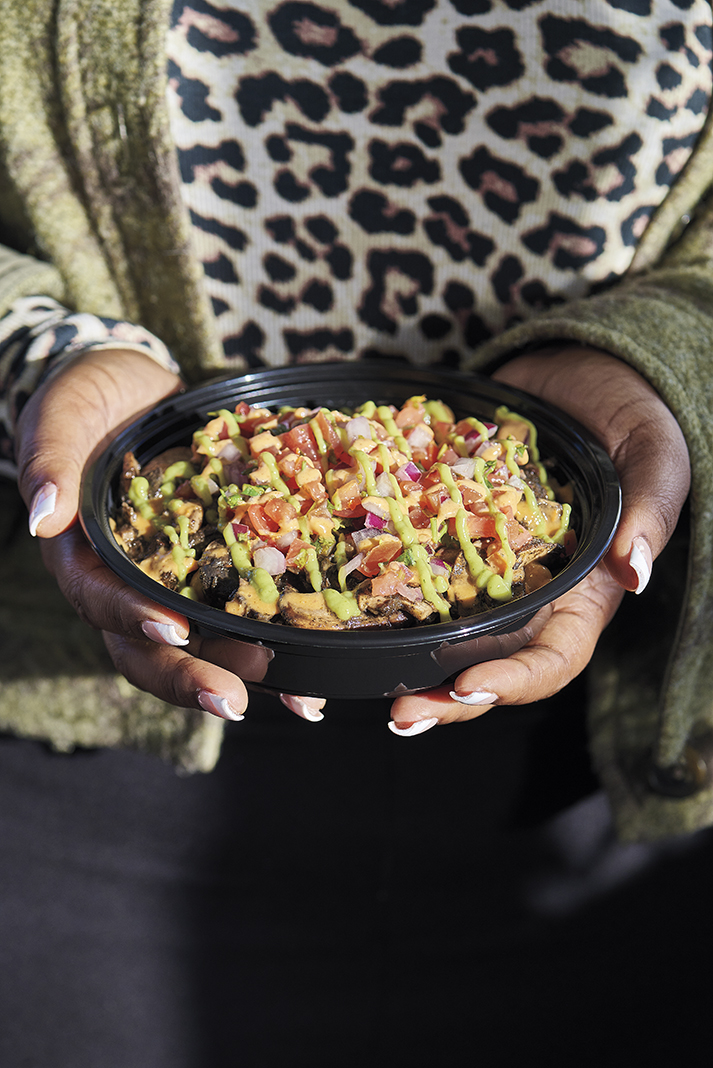 Trying to lose weight and get healthy is hard. Trying to lose weight and get healthy as a food critic is really hard. I've struggled with my weight since I was a fourth grader shopping for jeans in the husky section of Venture. Six months ago, I started re-examining my lifestyle: going out to eat three or four times a week, sharing a bottle of wine with my wife almost nightly, plus sampling cocktails, appetizers, and desserts for my job—you get the idea. Dining out isn't just what I do here at Minnesota Monthly; it's what my wife and I have always done for entertainment.
But I'm not just one of those guys in a midlife crisis trying to get in better shape. There are many  generations of people fascinated by healthier options and seeking out that information. So why is it so hard to find vegetables that aren't smothered in butter and cream? It's no accident we're seeing an explosion in vegetarian options, dueling salad restaurants, and a proliferation of non-alcoholic drinks that aren't just sugar-loaded juices.
By making more intentional choices, I've lost more than 30 pounds. Whether you're looking to drop a few yourself or just eat in a way that makes you feel better, we offer these Minnesota restaurants and menu items to make your load a little bit lighter. Want to suggest other eateries or menu items? Comment on this story at minnesotamonthly.com.
LEAN PROTEIN / KETO DIET OPTIONS
Brasa, 812 W. 46th St., Minneapolis; 612-315-3395, brasa.us
French Meadow, 2610 Lyndale Ave. S., Minneapolis; 612-870-7855; frenchmeadowcafe.com
Protein House, 1047 Pearson Drive, Hudson, Wis.; 715-744-7474; protein-house.com
Wise Acre Eatery, 5401 Nicollet Ave., Minneapolis; 612-354-2577; wiseacreeatery.com
My choice: Hawaii Poke Bowl, 1818 E. 66th St., Richfield; 612-886-1529; hawaiipokeusa.com
With five Twin Cities locations and still growing, this chain offers a a build-a-bowl situation with mixed greens as a base option along with brown rice and quinoa. There's salmon and ahi tuna among the raw choices, and you can do tofu, cooked octopus, or shrimp, too. Their signature bowls, between 400 and 550 calories, are extremely fresh and filling.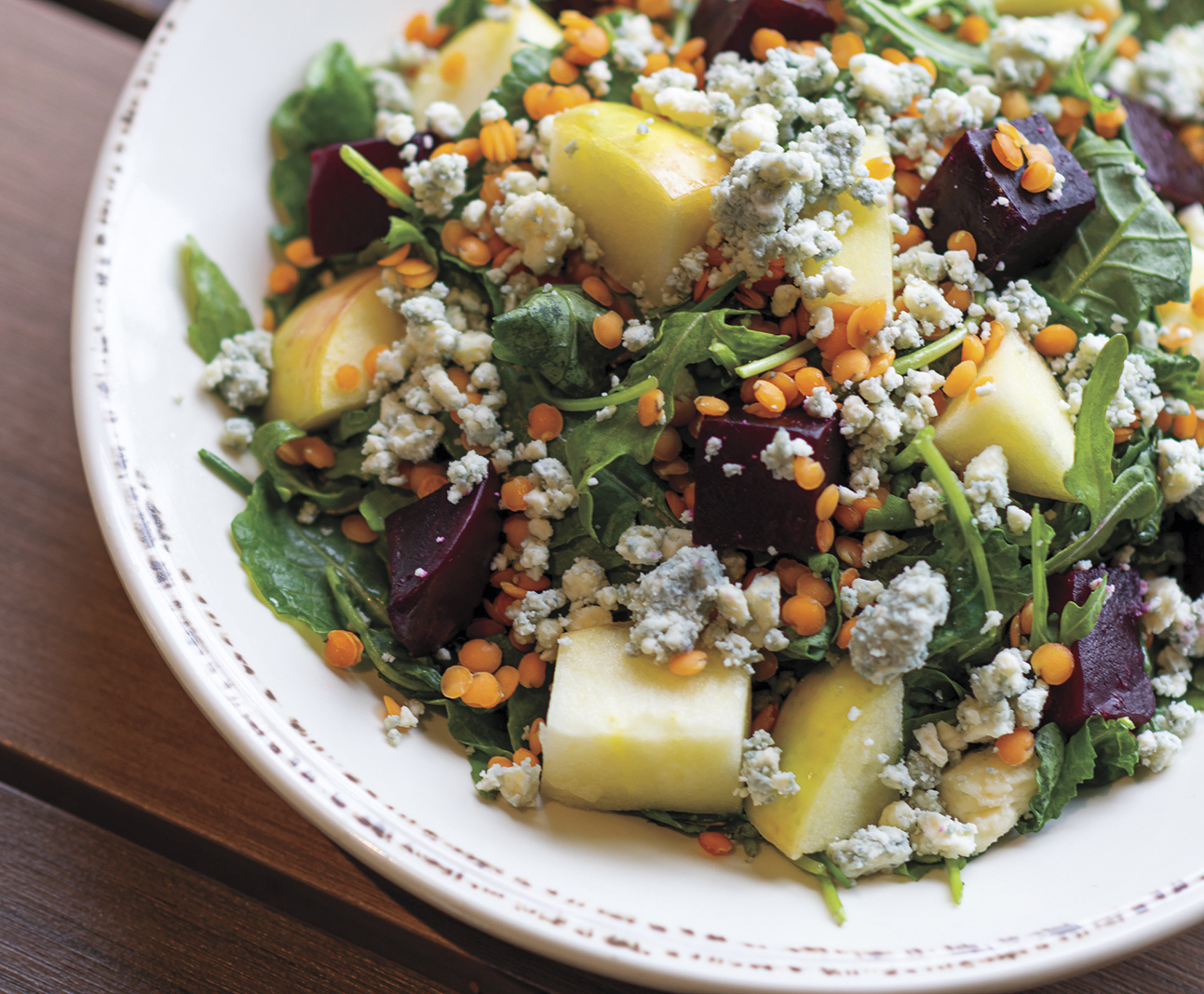 VEGETABLE-FORWARD MENUS
Brim, 2919 Knox Ave. S., Minneapolis; 612-261-0506; brimrestaurant.com
Good Earth, 3460 W. 70th St., Edina; 952-925-1001; and 1901 Hwy. 36 W., Roseville; 651-636-0956; goodearthmn.com
Namaste Cafe, 2512 Hennepin Ave., Minneapolis; 612-827-2496; namastecafemn.com
My choice: Advellum Vegetable Eatery, 501 30th Ave. SE, Minneapolis; 612-433-6511; advellumvegetableeatery.com
This is what happens when one of the Twin Cities' top chefs gets unleashed to create massive flavor using vegetables as the star: a celebration of vegetables by Michael Shaughnessy inside the Market at Malcolm Yards. Try the Bowl Lotta Love with pineapple-turmeric vinaigrette, sample the Asian flavors in the miso, get the wild rice and mushroom burger, or order the best beet salad you've ever had.
HEALTHY BUT NOT "HEALTHY" DISHES
The Block Food + Drink, 7007 Walker St., St. Louis Park; 952-767-1117; theblockslp.com
Common Roots Cafe, 2558 Lyndale Ave. S., Minneapolis; 612-871-2360; commonrootscafe.com
Cossetta, 211 Seventh St. W., St. Paul; 651-222-3476; cossettas.com
Duke's on 7, 15600 MN-7, Minnetonka; 952-767-2320; dukeson7.com
The Howe Daily Kitchen & Bar, 3675 Minnehaha Ave. S., Minneapolis; 612-729-3663; howempls.com
Hazelwood, 9240 Hudson Road, Woodbury; 651-419-8000; hazelwoodfoodanddrink.com
Heather's, 5201 Chicago Ave., Minneapolis; 612-445-8822; heathersmpls.com
Holy Land, 2513 NE Central Ave., Minneapolis; 612-781-2627; holylandbrand.com
Main Street Farmer, 21 Main St. S., St. Michael; 763-777-9395; mainstreetfarmer.com
The Ole Store Restaurant, 1011 St. Olaf Ave., Northfield; 507-786-9400; olestorerestaurant.com
Pub 819, 819 Mainstreet, Hopkins; 952-933-1230; pub819.com
Red Cow, 393 Selby Ave., St. Paul; 651-789-0545
208 N. First Ave., Minneapolis; 612-238-0050
2626 Hennepin Ave., Minneapolis; 612-767-3547
3624 W. 50th St., Minneapolis; 612-767-4411
redcowmn.com
Stanley's Northeast Bar Room, 2500 University Ave. NE, Minneapolis; 612-788-2529; stanletsbarroom.com 
Stray Dog, 401 E. Hennepin Ave., Minneapolis; 612-378-2855; straydogmpls.com
Toma Mojo Grill, 12977 Ridgedale Drive, Minnetonka; 952-405-9179; tomamojogrill.com
World Street Kitchen, 2743 Lyndale Ave. S., Minneapolis; 612-424-8855; eatwsk.com
My choice: Cowboy Jack's, 126 N. Fifth St., Minneapolis; 612-224-9950; theaftermidnightgroup.com
Cauliflower crust on the flatbreads for no charge? A full section of keto-friendly foods? At a cowboy bar? Yes. Cowboy Jack's is a home for sneaky, healthy food. A cauliflower rice bowl with garlic chili sauce, a tenderloin bowl with steamed broccoli and mushrooms, and a rock-solid veggie quesadilla with roasted red peppers and portobello mushrooms are all on the expansive menu here. Yee-haw. Good job, Cowboy Jack's.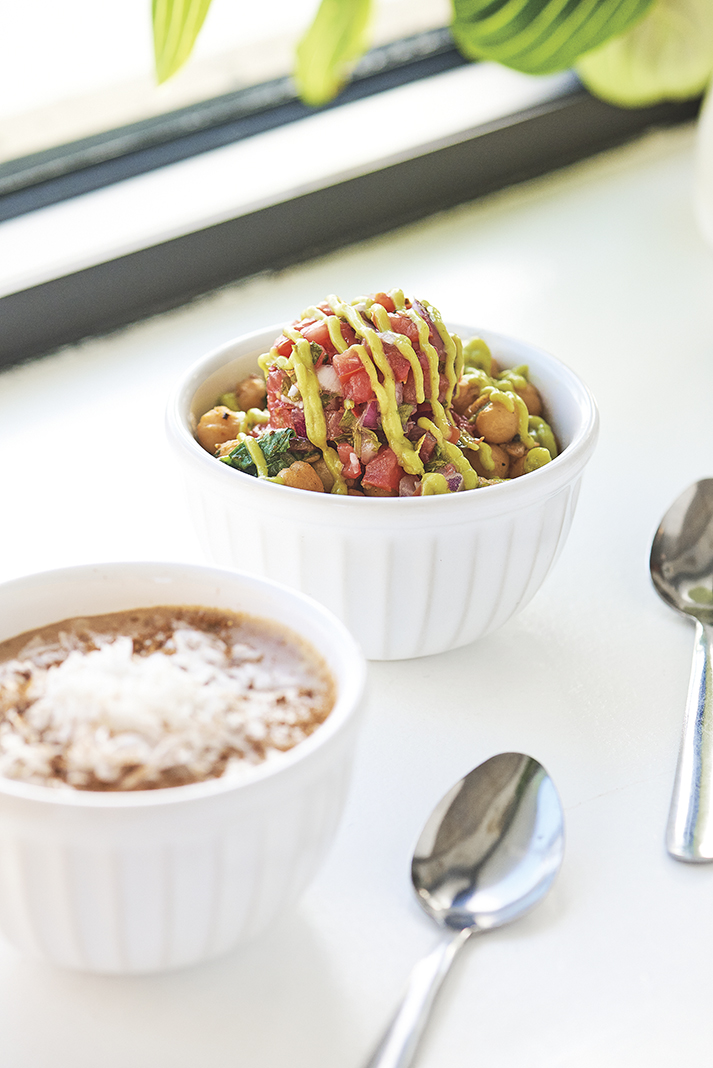 VEGETARIAN / VEGAN FARE
Coconut Whisk Cafe & Bubble Tea Shop, 905 Nicollet Mall, Minneapolis; 612-440-5734; coconutwhisk.com
Hark Cafe, 430 N. First Ave., Suite 150, Minneapolis; 612-354-7098; harkcafe.com
Herbie Butcher's Fried Chicken, 735 E. 48th St., Minneapolis; 612-224-9251; herbiebutchersfriedchicken.com
Insane Vegan, 971 Arcade St., St. Paul; 612-888-4617; insane-vegan.com
Selby's, 169 N. Victoria St., St. Paul; 651-222-3263; jselbys.com 
Reverie Cafe, 1517 E. 35th St., Minneapolis; 612-987-7080; reveriempls.com
Seed Plant-Based Cafe, 3252 W. Lake St., Minneapolis; 612-345-7265; seedcafempls.com
Stalk & Spade, 740 Lake St. E., Wayzata; 952-222-5499; stalkandspade.com
Trio Plant-Based, 610 W. Lake St., Minneapolis; 612-326-1326; trioplant-based.com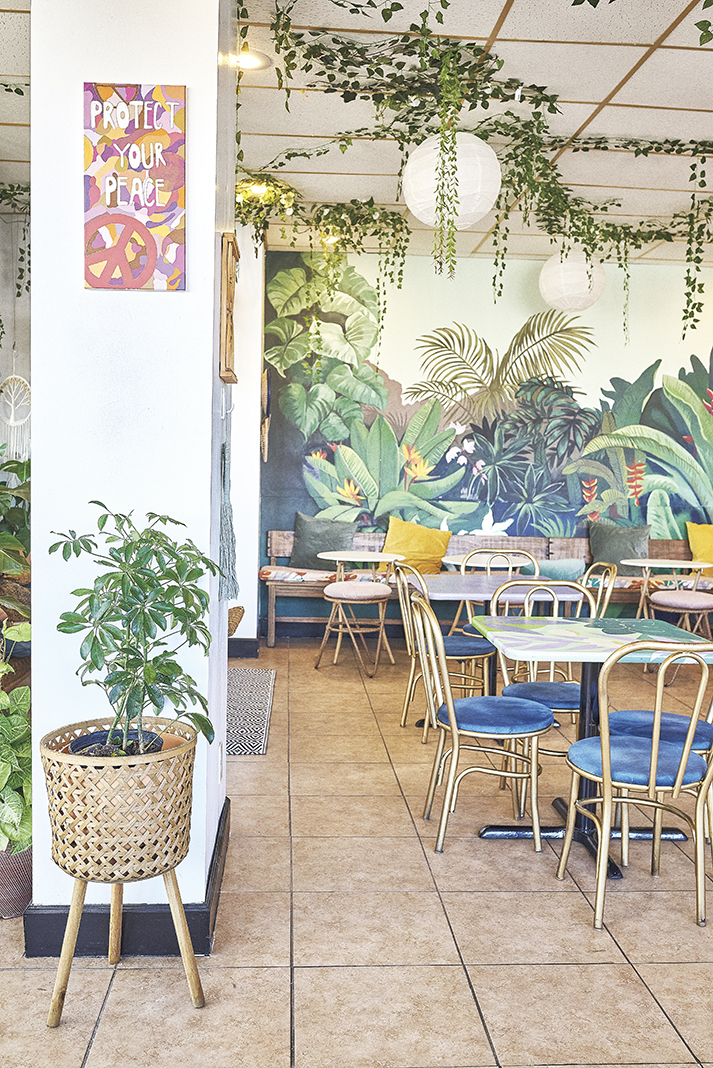 My choice: Heal Mpls, 4171 N. Lyndale Ave., Minneapolis; 612-354-7573; healmpls.com
Heal stands for Herbs, Eats, All Love. Owned by Sierra Carter, a Black woman who got her start serving plant-based meals to the neighborhood after the murder of George Floyd, she still believes in the healing power of food and offers dishes ranging from cinnamon quinoa porridge to chickpea scrambles, plus turmeric-loaded juices and coffees.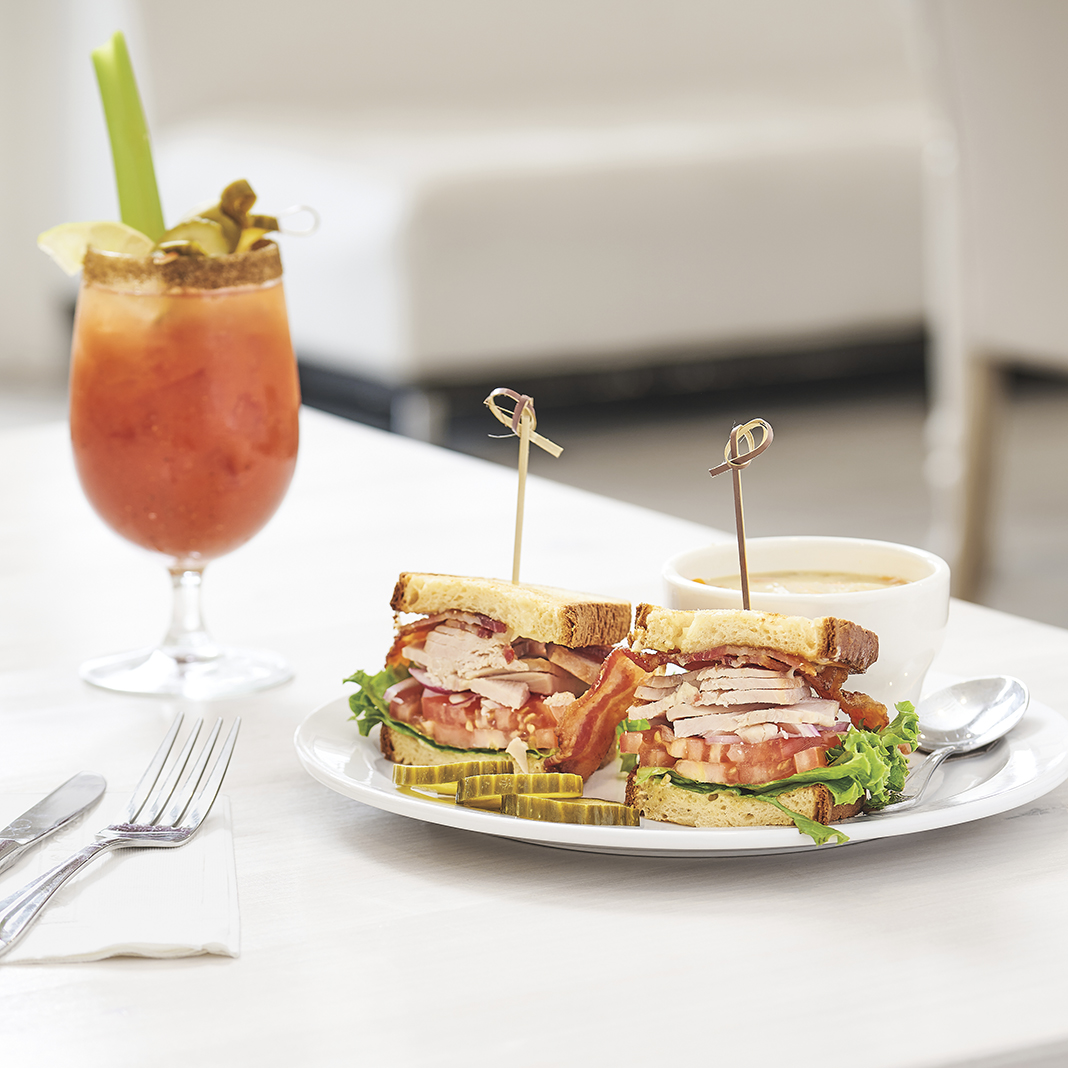 GLUTEN-FREE / DIETARY RESTRICTIONS
Agra Culture, 721 Cleveland Ave. S., St. Paul; 651-788-7009; and 2939 Girard Ave. S., Minneapolis; 612-315-3349; agra-culture.com 
Foxy Falafel, 791 Raymond Ave., St. Paul; 651-888-2255; foxyfalafel.com
Owamni by The Sioux Chef, 420 First St. S., Minneapolis; 612-444-1846; owamni.com
My choice: Olivia's Organic Cafe, 11849 Millpond Ave., Burnsville; 952-346-8800; oliviasorganiccafe.com
Inspired by the owner's daughter's gluten-free diet because of celiac disease, Olivia's is fully gluten- and peanut-free. Menu items are dairy-free by default, and everything can be made for vegan diets, too. Everything is organic and non-GMO, and most of it is locally sourced. Oh, and it's delicious, too. Pastries, breakfasts, wraps, and sandwiches in this place encourage you to "be different."
THE SALAD WAR
The battle of the greens is playing out right now in Minnesota. In one corner, the hometown salad chain Crisp & Green, co-founded in Wayzata by boutique exercise pioneer Steele Smiley, has several franchises, many owned here by former National Basketball Association player Kris Humphries. The newcomer on the other side of the ring is heavyweight Sweetgreen, a chain that was started in 2006 by three Georgetown University graduates and has nearly 200 locations nationwide. It opened in 2022 in the Galleria and North Loop, with other locations likely to be announced this year. Both feature specialty salad bowls and the ability to build your own meal—but neither is cheap.
Crisp & Green
3200 W. Lake St., Minneapolis; 612-474-4741
411 14th Ave. S.E., Minneapolis; 612-208-1471
428 N. Washington Ave., Minneapolis; 612-545-5120
2111 Ford Parkway, St. Paul; 651-300-4192
975 Grand Ave., St. Paul; 651-330-9739
15610 English Ave., Suite 300, Apple Valley; 612-772-3800
10620 Baltimore St. NE, Blaine; 763-496-1460
530 W. 79th St., Chanhassen; 952-353-3252
3930 W. 50th St., Edina; 952-658-8623
11704 Elm Creek Blvd. N., Maple Grove; 763-445-9690
2700 Annapolis Circle N., Plymouth; 763-280-6447
755 E. Lake St., Suite 120, Wayzata; 952-476-2591
2030 Valley Creek Plaza, Woodbury; 651-321-1905
MSP Airport, Terminal 1
crispandgreen.com
Sweetgreen
212 N. Third Ave., Unit 107, Minneapolis; 612-444-7070; and 3545 Galleria, Edina; 952-900-2800; sweetgreen.com