International broadcasters have a taste for Bomanbridge Media food, travel shows | News
2 min read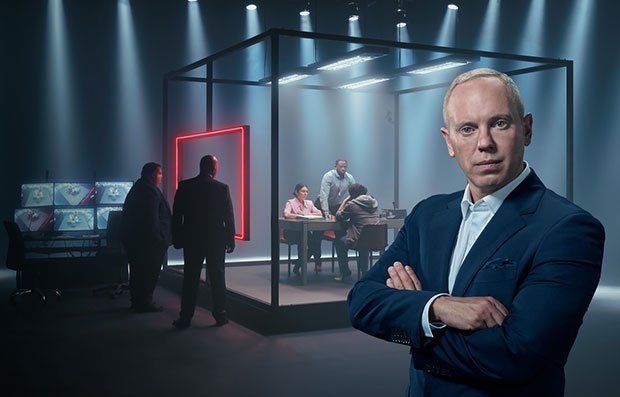 A host of international broadcasters have acquired food and travelogue programming from Singapore-based Bomanbridge Media as it gears up to shop titles including Secrets of the Interrogation Room at Mipcom.
Paul Goes to Hollywood (4×60′), the UKTV series featuring The Great British Bake-Off judge Paul Hollywood, has been acquired by Discovery-owned Food Network in the US, Disney for Eastern Europe and Viaplay in the Netherlands.
The series was deficit-financed by Bomanbridge Media and produced by Denham Productions.
Viaplay Netherlands has also acquired fellow Denham show John Torode's Korean Food Tour (10×60′), while Disney has picked up UK broadcaster Channel 5's series Weekend Breaks with Gregg Wallace (12×60′) and UKTV show Donal's Asian Baking Adventures (10×30′) for Eastern Europe.
In addition, RTL/Geo Television in Germany has picked up Bomanbridge Media coproduction Walking the Yangtze with Ash Dykes (2×60′), which follows the explorer's attempt to become the first person to walk the entire length of the Yangtze River. The German company has also acquired Through the Seasons: China (3×60′), produced by Meridian Line Films in partnership with CICC China.
Walking the Yangtze with Ash Dykes has also been picked up by Kazakhstan's Kaz Media, which has taken Paul Goes to Hollywood and other library titles too.
MBC in the Middle East, meanwhile, has bought My Childhood, My Country: 20 Years in Afghanistan by Seventh Art Productions, tech documentary #KidsOnTech (1×60′) by F2T Films, and Amazon Prime Video's football series FC Bayern: Behind the Legend (6×60′) for its digital platform, Shahid.
The latter show has also been picked up by China's Wing Sight Culture & Media Co for streaming in China, as has Sabbatical Entertainment's Qatar World Cup Vignettes (108×2′.)
Bomanbridge's Mipcom line-up includes crime series Secrets of the Interrogation Room (10×60′), which airs as Rob Rinder's Interrogation Secrets in the UK.
The series takes a unique look at the battle of wits between police and suspects in some of the most disturbing US and UK criminal cases in recent years. Produced by Zig Zag Productions, it premiered on A+E Network's Crime+Investigation channel in the UK.
Bomanbridge is also shopping football documentary A Game of Secrets (1×60'/90′), which has been pre-sold in Denmark (DR), Sweden (SVT), Norway (NRK), Iceland (RUV), Finland (YLE) and Switzerland (RTS). HBO Max has acquired the doc for Eastern Europe, Spain, Portugal and the Netherlands.
Finally, Bomanbridge will also be launching Valley of the Bears (1×60′), directed and produced by filmmaker Rob Murray, in Cannes. The documentary focuses on the cohabitation between bears and humans in the coastal valley of Bella Coola, British Columbia.