Inaugural Silvio Leite's Secret Treasures Auction Coming Dec. 20Daily Coffee News by Roast Magazine
2 min read
[Note: This story has been updated. The original version contained a typo declaring the auction date as Dec. 22. The auction is scheduled for Dec. 20.]
The nonprofit Alliance for Coffee Excellence and legendary Brazilian coffee expert and entrepreneur Silvio Leite have announced 22 high-quality microlot coffees that will be up for auction at the inaugural Silvio Leite's Secret Treasures Private Collection Auction.
The first Brazilian representative in ACE's three-year-old Private Collection Auction (PCA) series, the green coffee auction is scheduled to take place online on Tuesday, Dec. 20.
Twenty-two lots of coffee, ranging from 90 to 255 kilograms, will be made available, including the top-scoring coffee, according to ACE's international judges: a red and yellow Catuai-variety, pulped-natural-process coffee that scored 88.11.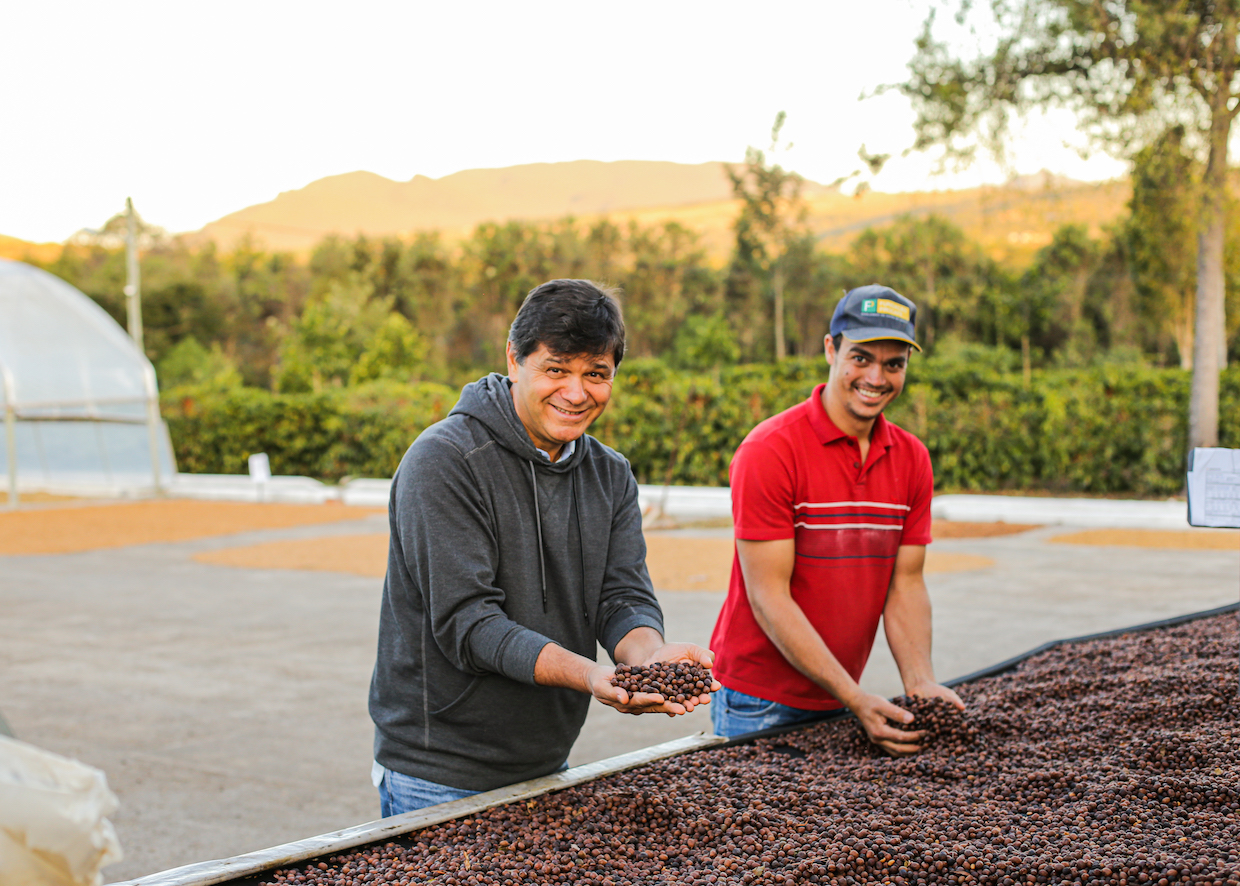 The coffee was produced by Leite, a Brazilian coffee pioneer, past president of the Brazil Specialty Coffee Association and longtime Cup of Excellence head judge.
All of the coffees heading to the auction came from one of six farms — Chácara São Judas Tadeu, Fazenda Cerca de Pedras São Benedito, Fazenda Ouro Verde, Fazenda Progresso Ltda, Fazenda Santa Bárbara or Sitio Canaã — in the Chapada Diamantina mountain region of the Brazilian coffee state Bahia.
Specifically, all the coffees come from the hills surrounding the town of Piatã, where the Leite-owned Fazenda Cerca de Pedras São Benedito is located. At the recent 23rd Brazil Cup of Excellence competition, a remarkable 10 of the 24 winning coffees hailed from Piatã.
"We are constantly seeking innovation and discovering how to fulfill our duty of providing the world with sustainable coffee," Silvio Leite said in an announcement of the forthcoming auction from ACE.
Sample sets are available for the winning lots until Dec. 1, while cuppings of the coffees will be held prior to the auction in South Korea and in Portland, Oregon. Click here for the event website, or here to contact ACE.
---
Does your coffee business have news to share? Let DCN's editors know here. 
More From DCN