In NC, Queen Coffee Bean Gives African Coffees the Royal TreatmentDaily Coffee News by Roast Magazine
3 min read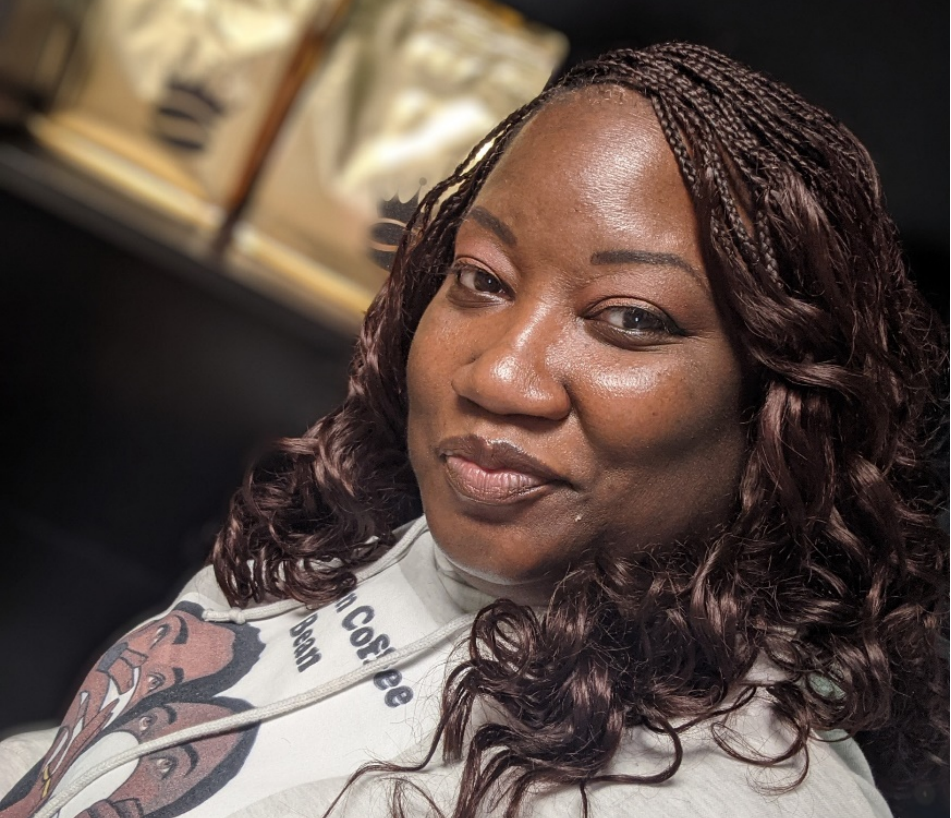 A caffeinated coronation has occurred in Winston-Salem, North Carolina, with the arrival of Queen Coffee Bean. Founder and roaster Claudia Shivers started selling her roasted coffees online last summer after naming the business after her paternal grandmother, Queen Esther Shivers.
"[My grandmother was] named after the matriarch in the Bible, who was formerly enslaved and used her integrity, honor and courage to save her people who had been looked down on by the rest of society," said Shivers, who aims to leverage her business to bring more Black people into specialty coffee.
Queen Coffee Bean focuses primarily on roasting and selling coffees grown in various parts of Africa through online sales, pop-up events and local markets, with the specific goal of supporting producers from the continent.
"Since high school I have wanted to learn about the lands where my ancestors were involuntarily removed," said Shivers. "Where were my ancestors from; what were their lives like; and most importantly, what gave them the drive to survive the treacherous boat ride to a new land? When I roast beans from Ethiopia, Kenya, the Congo, I imagine how tribes and families treated the beverage. To them, roasting and brewing coffee beans was a way to spend time with family and other people they cared about. Sharing coffee was an intentional act of building community."
Shivers, who was previously incarcerated, said she took that time to learn more about the beverage she loved, as well as about the social benefits it has the potential to create.
"I spent 10.5 months in federal prison for conspiracy to commit tax fraud. Not only did I read books about coffee while I was in prison; I read books about social justice," Shivers told DCN. "There was coffee in prison. It was so bad I refused to drink it. That did not influence my thoughts about quality though. I have always had a high standard for quality, so I decided I wanted to do coffee, then I decided how I wanted to do it better."
Shivers has gotten Queen Coffee Bean off the ground using small-batch, consumer-oriented roasting equipment, although she hopes to upgrade as the business grows.
"I roasted a little before I left for prison, and continued once I got home," said Shivers. "Roasting has provided me the opportunity to relax, deal with my anxiety, and re-enter society a less broken person than I anticipated I would be."
In her free time between batches, Shivers has been providing other formerly incarcerated people with skills and training as a volunteer educator for Inmates to Entrepreneurs, a nonprofit offering free courses to help people launch businesses. She plans to involve the Queen Coffee Bean business in similar activities, while helping to correct some racial disparities within the specialty coffee industry.
"I plan on introducing roasting and barista training curriculums to high schools, community colleges and at community centers so that more people are properly educated about coffee, its history and its relationship to Africans and African Americans," Shivers said. "As with many industries in our young country, there is not enough racial diversity in the specialty coffee industry. There is, however, a swelling up of African American people in the specialty coffee space."
Related Reading
Howard Bryman
Howard Bryman is the associate editor of Daily Coffee News by Roast Magazine. He is based in Portland, Oregon.