Husky Sparkling Coffee Fruit Tea Now Bubbling Up on Grocery ShelvesDaily Coffee News by Roast Magazine
3 min read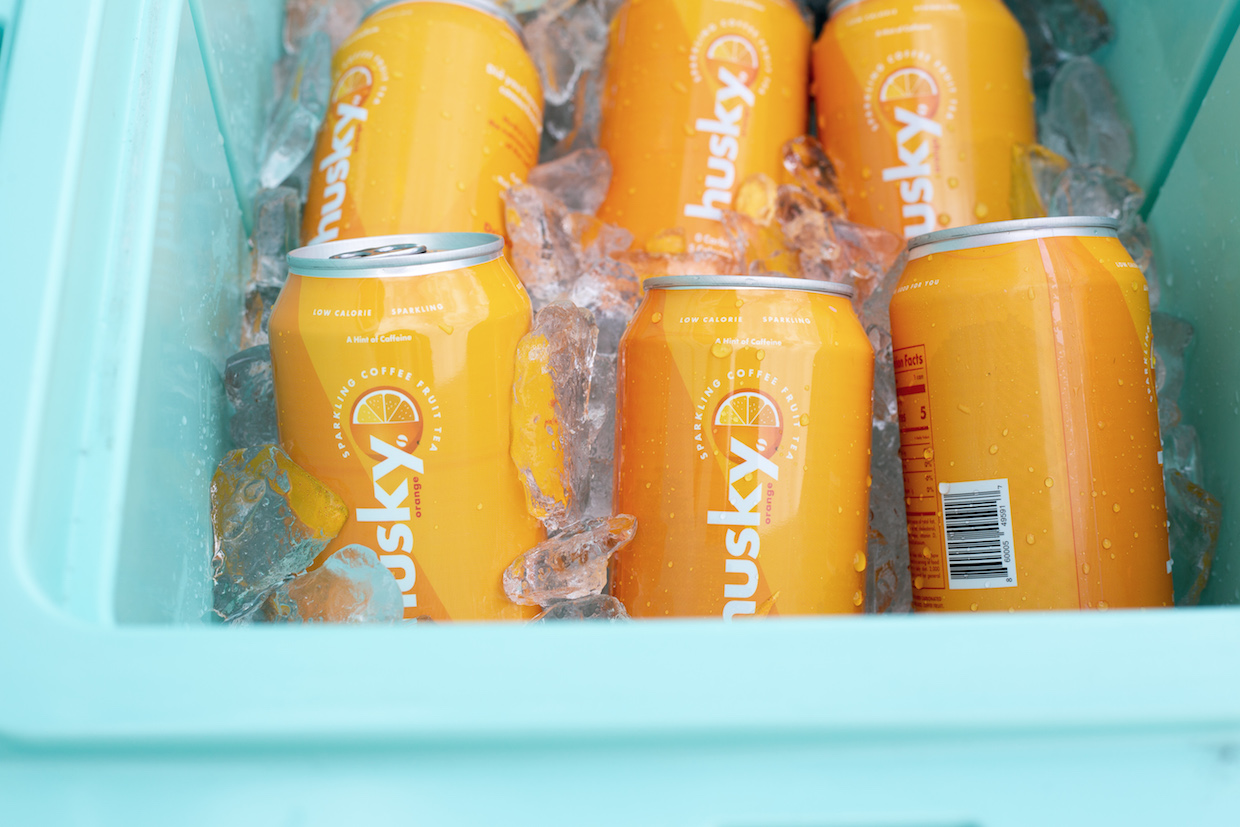 A new ready-to-drink sparkling cascara beverage called Husky is hitting shelves around the United States. Marketing cascara as a "superfruit," the Husky brand was derived by Crawford Hawkins, the social entrepreneur who was behind the coffee farmer-tipping app Propina that launched in 2019 with partners in Colombia.
That venture, which attempted to fund pensions for farmers through digital tipping at points of sale, required buy-in from coffee retailers, and therefore suffered due to the coronavirus pandemic. Husky, a new and entirely separate company and concept, continues the effort to improve the financial wellbeing of farmers, according to Hawkins.
"Starting a business is about a series of successes, failures and pivots, but it is important not to lose sight of the original mission during this journey," Hawkins recently told DCN. "The mission to support coffee farmers around the world is at the heart of Husky. We upcycle coffee fruit to increase coffee farmer income and reduce food waste around the world."
In addition to purchasing the cascara — the dried version of the fleshy fruit surrounding coffee beans that would otherwise be discarded or converted to compost for re-use on farms — Husky donates an additional 2% of direct sales proceeds back to the farms from which it sources the material.
For its initial production run, Husky purchased certified organic post-processing coffee fruit from Costa Rican farm Finca Las Lajas by way of importer Sustainable Harvest.
"We admire their world-renowned organic farming methods," Hawkins said of Finca Las Lajas. "We also have direct producer relationships in Colombia, Brazil, Honduras and other countries that we will integrate into our supply chain over time."
The three inaugural flavors of the citrus-enhanced sparkling Husky beverage include grapefruit, orange, and lemon, the latter being the original recipe born during the pandemic in a small apartment in New York City's West Village neighborhood.
"The formulation began with my co-founder, Adrienne Lalle, during the lockdown last year," said Hawkins. "We then worked with formulators and manufacturers to formalize the production process and supply chain over the summer and fall before our initial production run at the end of last year."
Each can so far has featured just three ingredients: cold-brewed dried coffee fruit tea, the designated citrus juice, and carbonated water. The citrus juice not only gives consumers something familiar to approach but offers a boost of natural sweetness in avoidance of additional sugar.
"Our mission is to bring the coffee fruit to consumers in a healthy and clean way; zero-sugar-added is at the core of that mission," said Hawkins. "Adding sugar negates the anti-inflammatory benefits of the coffee fruit. We also do not like the stigma around other added sugar substitutes, such as Stevia."
Crawford said the company plans to close a fundraising round this quarter that may involve a number of investors.
Husky thus far has found its way to grocery shelves in Virginia, Washington D.C. and Florida. Direct-to-consumer online sales launched in January, with 6-packs priced at $13.99.
Related Reading
Howard Bryman
Howard Bryman is the associate editor of Daily Coffee News by Roast Magazine. He is based in Portland, Oregon.