Heinz's famous baked beans pizza is back almost 20 years after it was discontinued
6 min read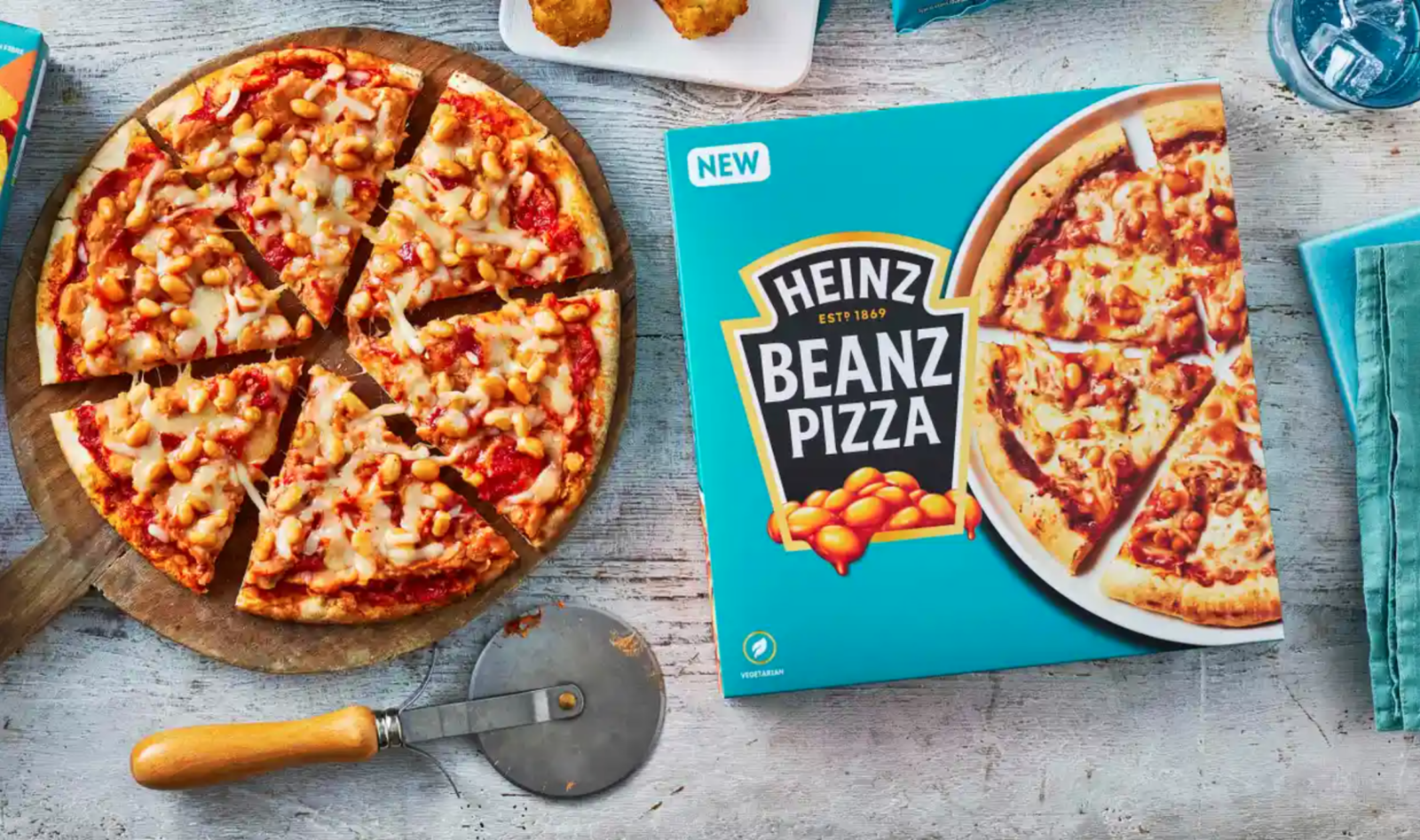 Trending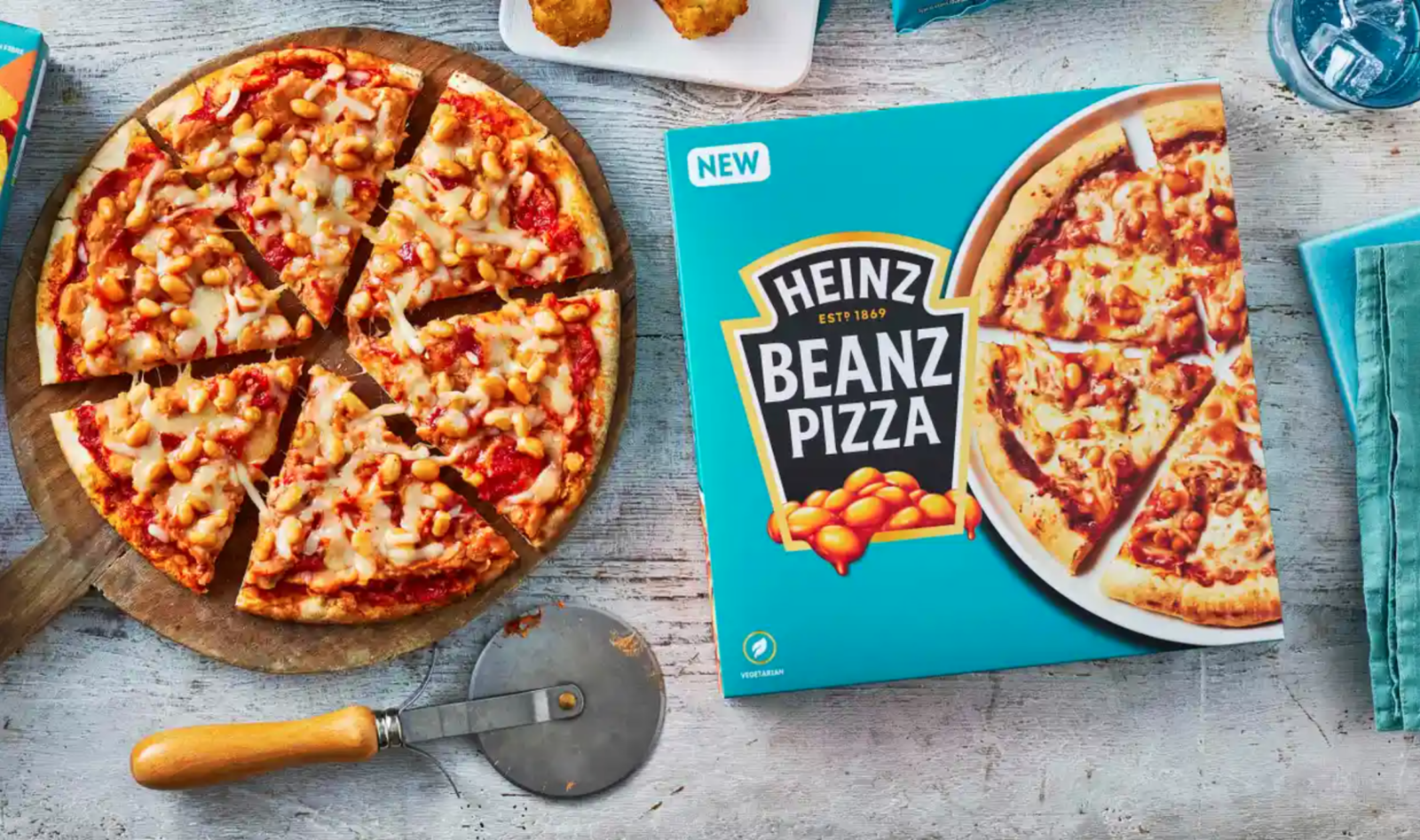 Heinz has brought back its famous baked beans pizza almost 20 years after it was stripped from supermarket shelves.
If you thought pineapple on pizza was controversial enough, then Heinz is taking the acceptable pizza topping debate one step further as the food manufacturer has announced that its hugely-popular Baked Beanz Pizza is making a comeback the UK supermarkets after almost two decades of being discontinued.
When it first arrived in supermarkets, the Heinz Baked Beanz Pizza made absolute waves and went on to become somewhat of a 90s food cult-classic, before it disappeared in 2003.
Available to get your hands on from Iceland and The Food Warehouse stores nationwide, and setting you back just £3 each, the Heinz Baked Beanz Pizza is made up of a crispy base topped with tomato sauce, mozzarella, cheddar cheese and, of course, the brand's famous baked beans.
"Move over pepperoni, there's a new pizza topping in town," Heinz announced on social media.
The Heinz Baked Beanz Pizza is just one of a handful of Baked Beanz-themed treats the food manufacturer has introduced to shop shelves this year – with some of the other delicacies including the Heinz Beanz Burgerz, and Heinz Beanz Bowls.
The company already grabbed headlines a couple of months back with the release of Heinz Beanz Filled Hash Browns.
And it sounds like there could be even more Beanz dishes on their way too.
"This is our fourth foray into the freezer aisles for Heinz Beanz over the past year," explained Sophie Higgins – Head of New Ventures at Heinz.
"Following the launch of our first frozen ready meals range with Beanz Burgerz, Beanz Bowlz, and Beanz Hash Browns, we don't plan on stopping there [so] make sure to watch this space for even more exciting Beanzy news."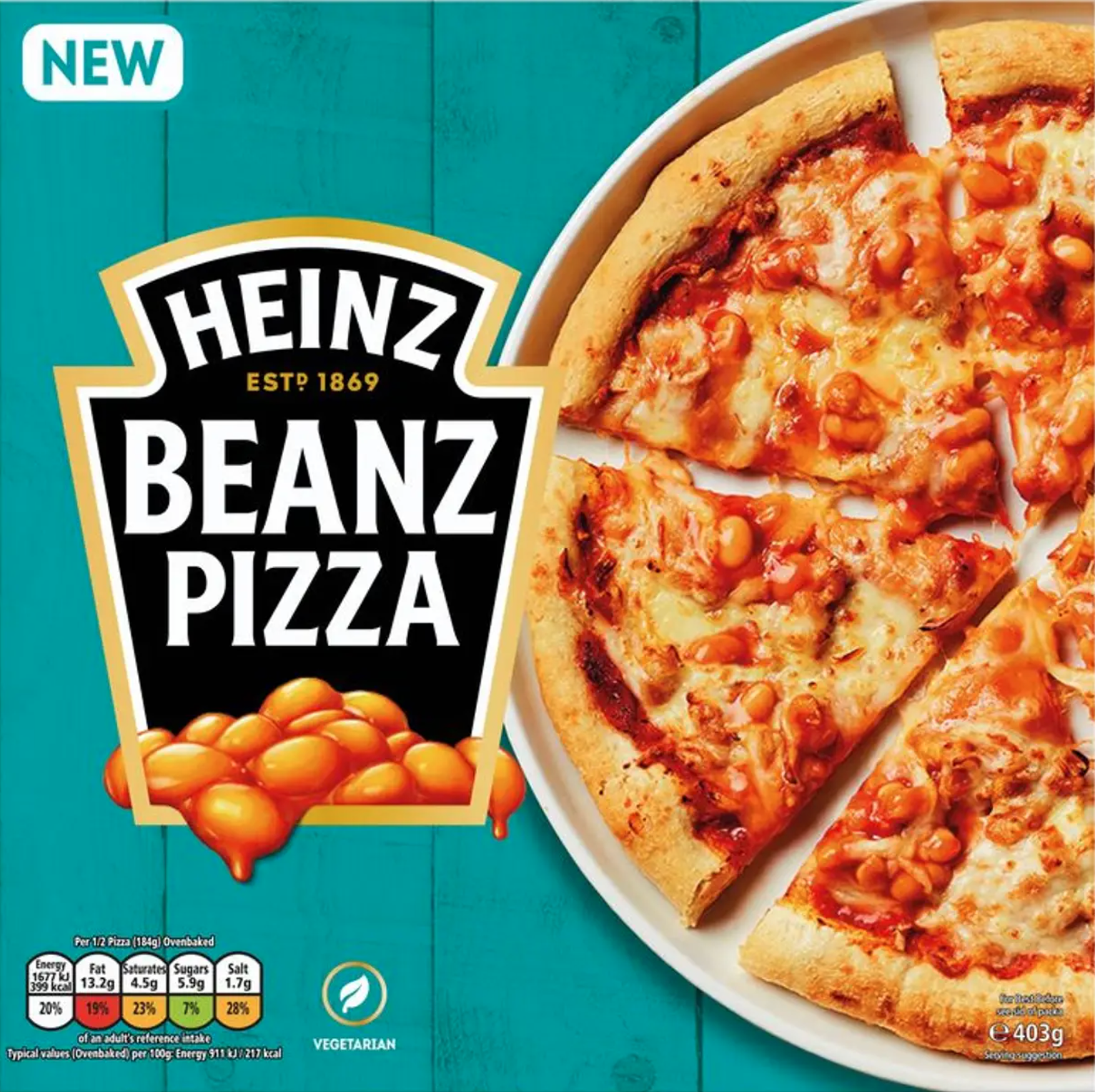 Given how much debate there usually is to be had when it comes to pizza toppings, news that Heinz is bringing back the Baked Beanz Pizza has understandably got people talking on social media, and reaction to the pizza's return seems pretty mixed.
One outraged person wrote: "Don't put beans on pizza", while another equally-fuming person added: "Pizza and baked beans have absolutely no right to be together. Not ever. Not even if they are Heinz beans."
"I think baked beans on a pizza should be a criminal offence," a third person claimed.
Read more:
But, just as there have been people shutting-down the concept as soon as they heard about it, others have welcomed the launch – with one person admitted that they already "think [they're] addicted" to the cheesy Beanz dish.
"Beans on pizza is amazing, and I love that it's been made into an actual thing," another fan added.
Featured Image – Hannah Taylor Eddington (via Heinz)
Trending
Manchester Airport security queues rank in the top five worst in the UK

Emily Sergeant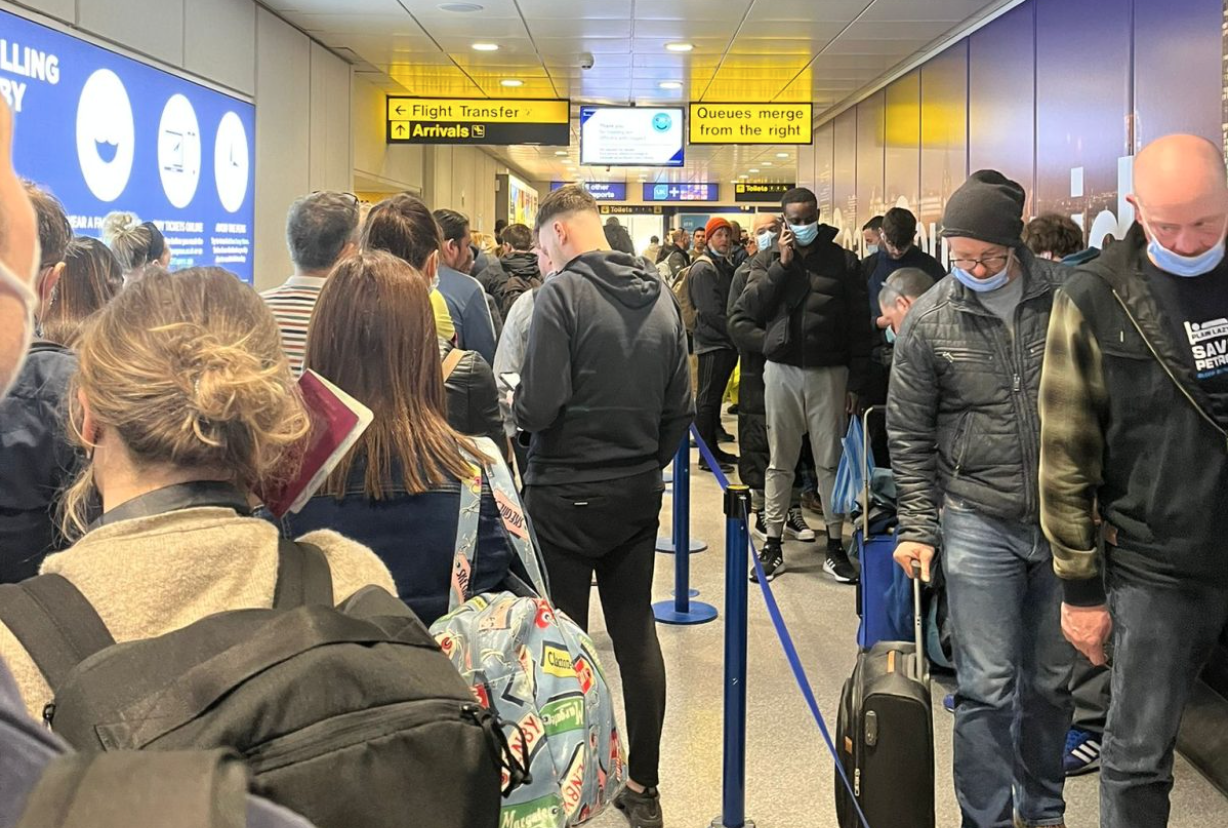 The worst airports for security queues in the UK have been unveiled, and once again, it's pretty grim reading for Manchester.
The UK's third largest airport grabbed headlines repeatedly due to its scenes of chaos for travellers this past summer – with long delays, unplanned flight cancellations, and queues so long that many were required to turn up hours in advance and even then still miss their flights in the most unfortunate cases.
Just last month, it was officially named the worst airport in the UK for 2023 in the annual rankings by consumer group Which? – which gathered feedback from more than 7,000 people about their experiences of flying from UK airports between July 2020 and July 2022.
And now, instead of looking at the chaos as a whole, Which? has turned its turned its attentions solely to the airport security queues.
After almost 1,300 people who travelled from a UK airport over a six-month period were asked how long they queued at security, Leeds Bradford Airport has ranked top of a list of 14, with Manchester Airport taking the fourth spot.
Top 5 Worst UK Airports for Security Queues
Leeds Bradford – 35 minutes
Bristol – 30 minutes
Birmingham – 24 minutes
Manchester – 24 minutes
Heathrow – 20 minutes
Manchester (8%) was one of nine UK airports where travellers reported security queues in excess of an hour.
7% of respondents also said they had missed a flight because they were stuck in excessively long queues at airports such as Manchester, Bristol, and Birmingham.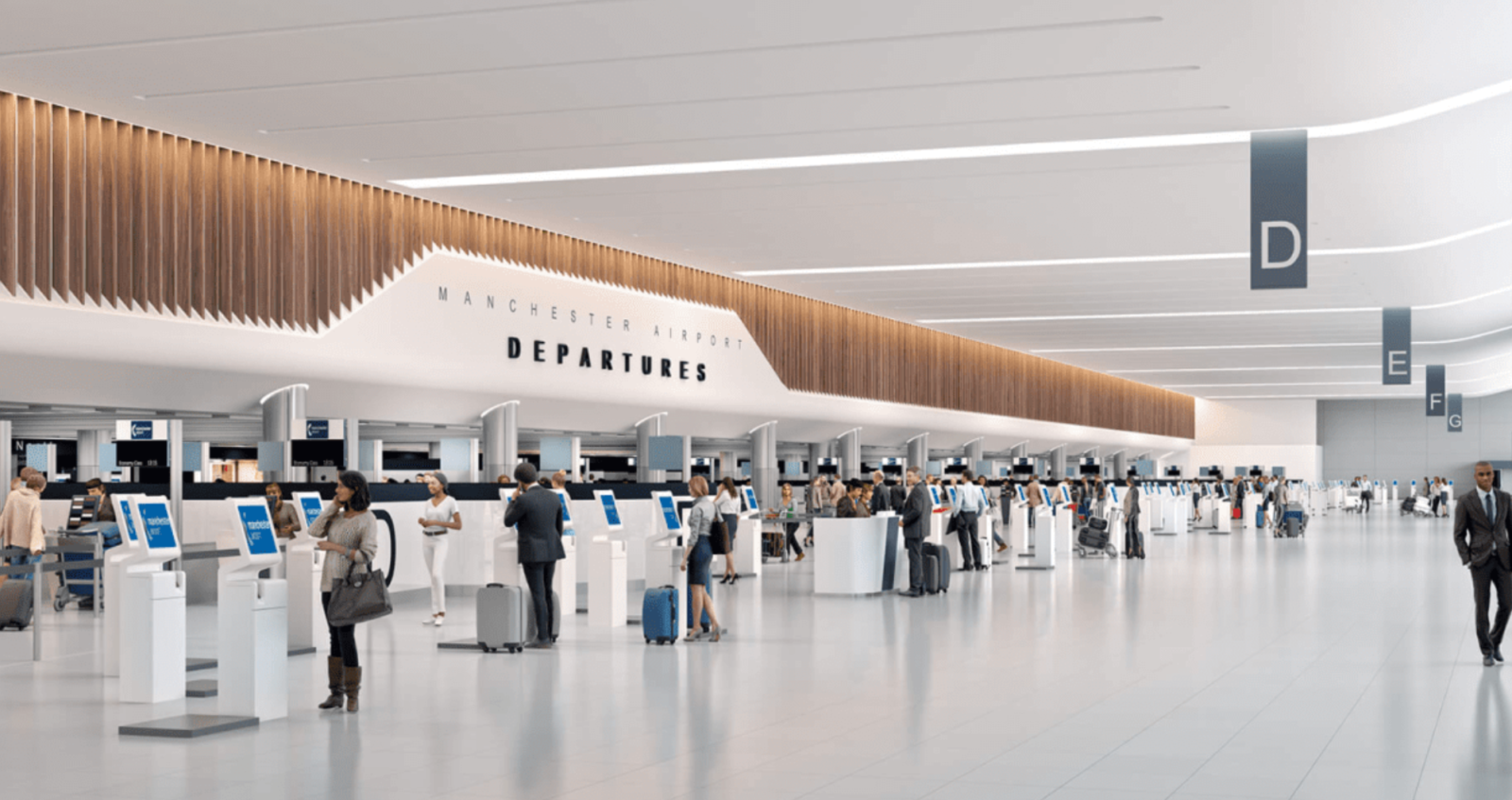 On the other end of the scale, City Airport in East London was named the best performing airport with estimated security queue times of 12 minutes, with Belfast City and Glasgow International also among the airports to have performed well, each having an average wait of 13 minutes.
Speaking on the results of the recent survey, Guy Hobbs – Editor of Which? Travel – said: "Travellers this year have borne the brunt of unprecedented chaos at UK airports, with huge numbers enduring long queues and some even missing a flight due to excessive wait times to clear security.
Read more:
"Your choice of airport shouldn't make or break your holiday.
"But for too many travellers this year, that has been the case, so we'd recommend choosing an airport with a better record on queues and treatment of passengers, even if that involves travelling slightly further from home."
Featured Image – The Manc Group
Trending
This Manc TikTok couple are sharing viral travel hacks and tips on how to holiday on a budget


Danny Jones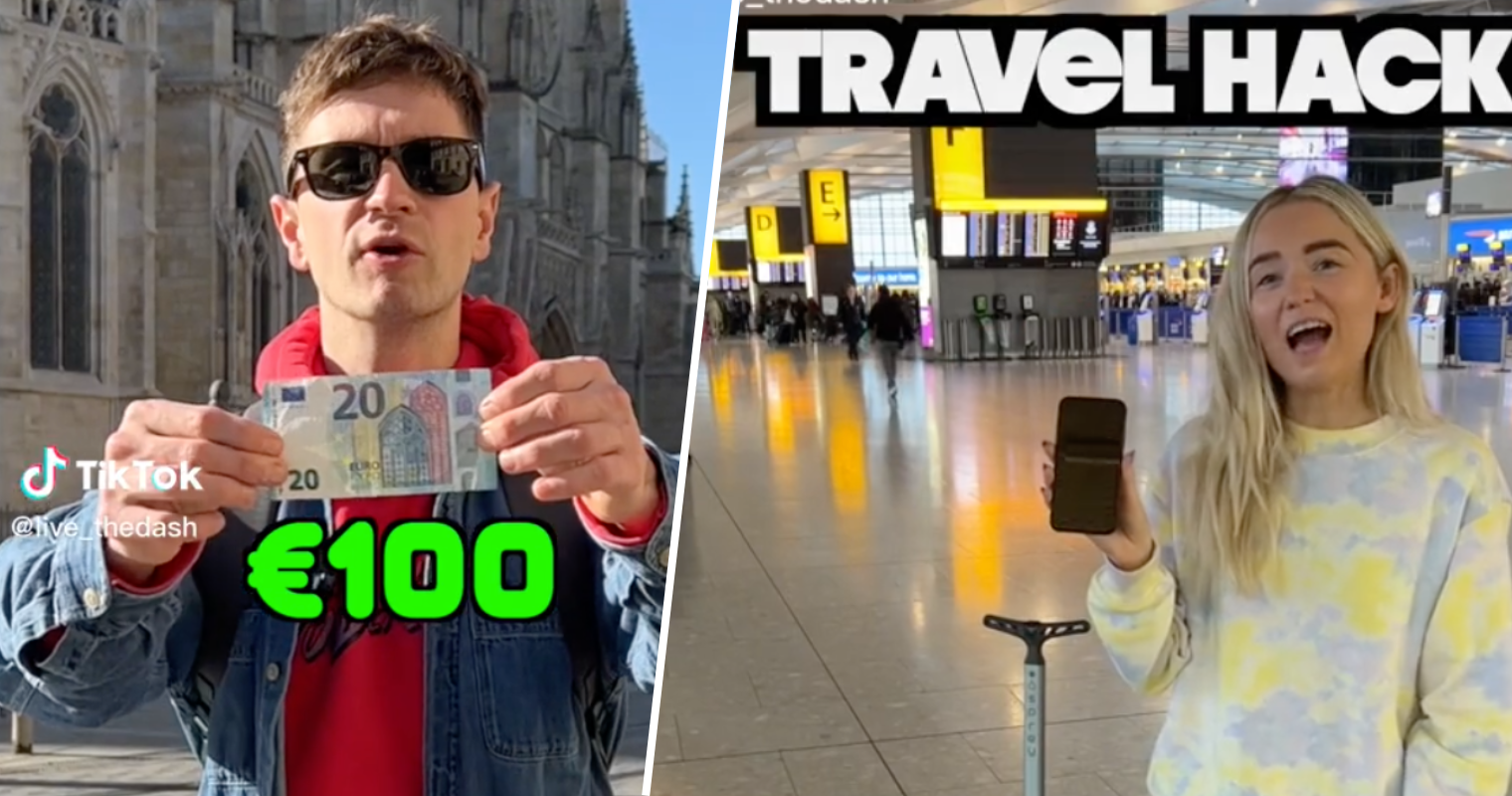 In a time when we're all doing our best to pinch the pennies and try to enjoy life, any and all money-saving tips are an absolute godsend.
Better still, we don't begrudge anyone who wants to get away for a few days at the minute; it's a stressful time to live in this country and sometimes even a short city break can help hit the rest button.
So, when we stumbled across Manc TikTok couple, Ryan and Jade of 'Live the Dash' – who have garnered a huge audience through their short but informative travel videos – we thought it only right to share them with you lot as well.
For anyone unaware, these Manchester locals spend their free time travelling around the world on a budget, showing how you don't have to break the bank to squeeze in a little trip. Led by nothing other than wanderlust, the pair often just throw a dart at a map and visit wherever it lands.
@live_thedash €100 in Latvia. The best things to do! #latvia #latviatravel #rigalatvia #budgettravel #latviatiktok ♬ original sound – Live_TheDash
As you can see, the real value of their videos (pardon the pun) comes when they set themselves a limit on spending and show off how to enjoy a city on nothing more than, say, £100.
Covering everything from flights and accommodation to food and activities, this canny couple regularly end their travels with money left over. We can't remember the last time we didn't overspend on holiday.
One of our favourites, and undoubtedly one of their most popular videos to date, is when they planned an entire holiday which cost them less than a train ticket from Manchester Piccadilly to London would cost.
@live_thedash Going on holiday for LESS than a train ticket. Where will @luckytrip take you?! ✈️ Let us know in the comments! Use code DASH10 for 10% off #luckytrip #holiday #tiktoktravel #traveltok #ad ♬ original sound – Live_TheDash
Read more:
It's this kind of content that has seen the Mancunian influencers amass countless views, over 10.7m likes and more than 331,000 followers.
Not only do the duo have a very amusing obsession wtih trying McDonald's from around the world (you know you all do exactly the same the second you step foot abroad), but they also have numerous travel hacks to make going on your jollies that little bit easier.
As well as sharing a really useful flight tracker trick that we really should have known about a long time ago, they even explained how you can save some serious money when parking at the airport.
@live_thedash Airport travel tip for your next holiday ✈️ #traveltip #traveltipsandhacks #cheaptravel #londonheathrowairport ♬ original sound – Live_TheDash
We're genuinely annoyed we didn't find this account sooner, especially when they regularly highlight so many parts of our lovely city and the North West in general.
Be sure to check out our new favourite Manc TikTok couple the next time you find yourself scrolling for hours on end.
Oh, and make sure to follow The Manc's TikTok page too — it's great, even if we do say so ourselves.
For all the latest news, events and goings on in Greater Manchester, subscribe to The Manc newsletter HERE.
Featured Image — @livethedash (via TikTok)