Have Tacos and Thai, will travel. New food truck to feature locally sourced items around Galesburg
3 min read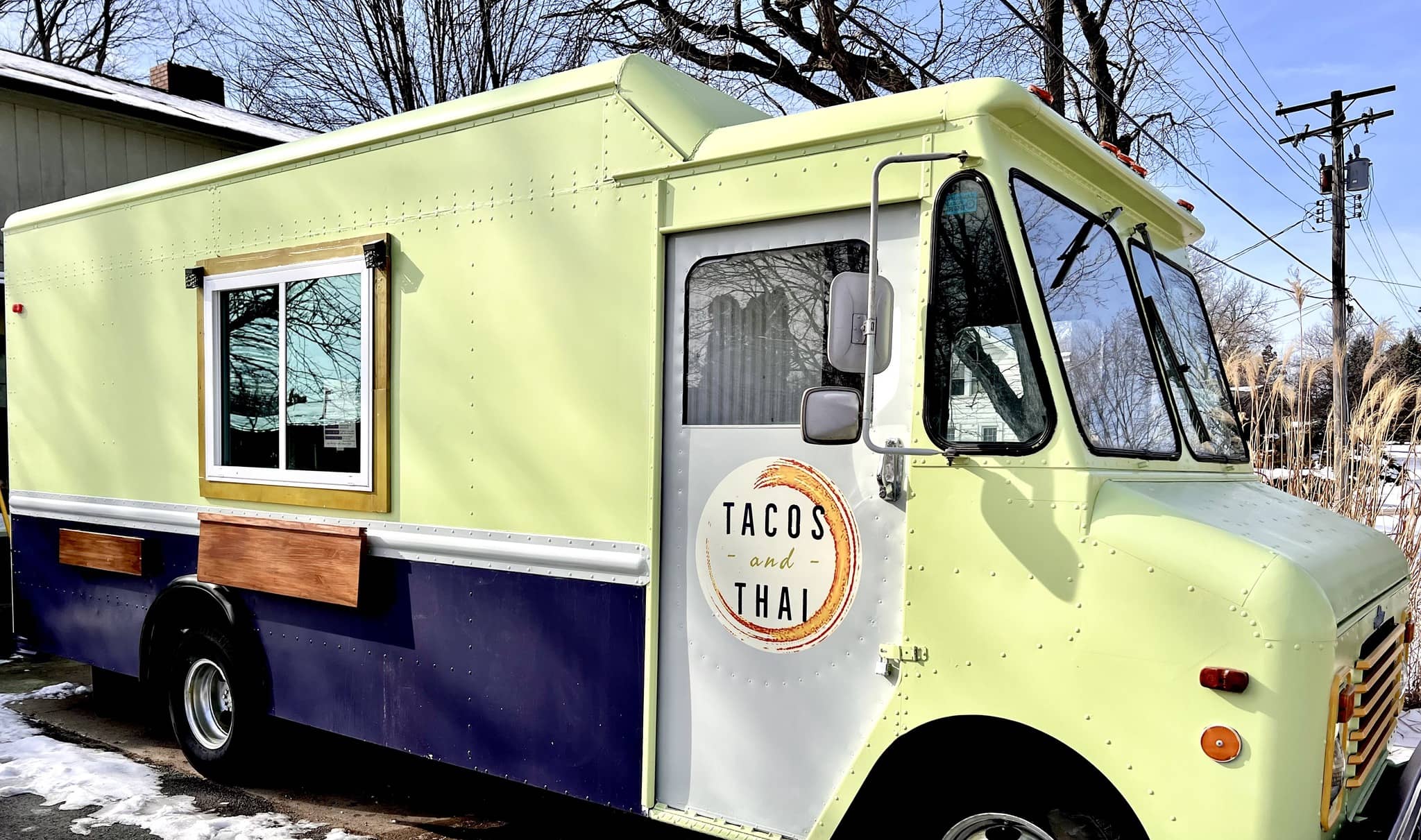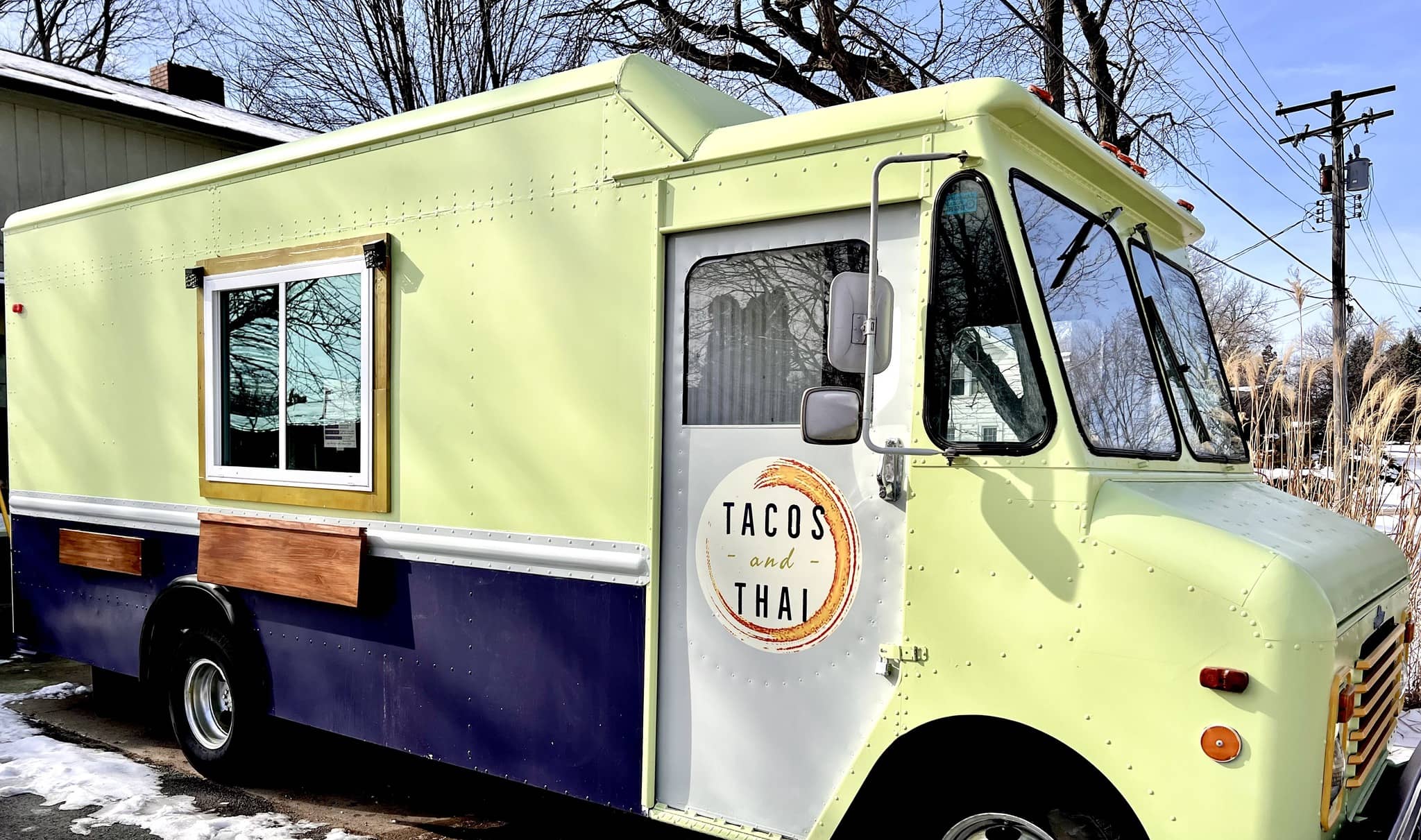 Have Tacos and Thai, will travel. Featuring the two items in its name, and more, The Tacos and Thai Truck will soon be serving food in Galesburg and the surrounding area.
Laura Lytle of Knoxville and Devin Wyman of Gilson plan to start their food truck venture in the coming weeks. They say stay tuned to their Facebook page for exact locations and times.
The Taco and Thai Truck is a blend — you might even say a compromise — of the favorite foods of Lyle and Wyman.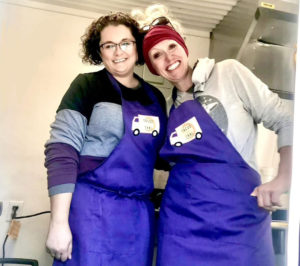 Lytle tells WGIL, "Devin and I have been friends since high school, and she hates Thai food, and I love it. But everyone loves tacos. So when we decided this food truck idea, Devin wanted to do tacos, and I wanted to do Thai. We thought, that's a cute name, and that's pretty much how we decided on Tacos and Thai."
The Taco and Thai Truck will start with a simple menu and will continually experiment with specials to gauge the interest of customers. Tacos will come in beef, chicken or shrimp varieties. They will offer beef, chicken or bean nachos. Tacos and nachos also will come in scratch-made naan shells and crisps. 
A la carte items will include rice, beans, chips and salsa, naan and Yum Tom sauce, coconut shrimp ceviche and roasted street corn. Doggy tacos will be available for four-legged friends.
"So far, we've done some private events and people are saying our basic tacos are the best tacos they've ever had," Lytle said. "Everyone likes tacos, and I think they'll go over fine. 
"But I'm hoping people will really love the Thai. I'm surprised how many Thai supporters are out there. There are a lot of people shouting out for the Thai. It's going to be a different type of food truck than what people are used to." 
The business will grow its own peppers for homemade sauces, something its eventually hopes to sell by the bottle in stores. 
"To start, we will be testing the waters — going wherever the people are hungriest for us." — Laura Lytle, The Tacos and Thai Truck 
Lytle has a long resume as a chef and for many years has had a catering business. 
"People always ask, 'why don't you open a restaurant?'" Lytle said. "The thing is, I feel like it's already a very saturated market. Kudos to all of those who are doing it, but it's a real struggle to make it as a brick and mortar in Galesburg. 
"We're just going to play it out and see where we can go. But the fact we're on wheels makes it so we can go to people, instead of begging people to come to our restaurant. So we'll go to you, and hopefully you'll know when and where to find us. And if we find an area that doesn't do well, then we move." 
Lytle and Wyman are based in the Knoxville-area, but are willing to take The Taco and Thai Truck to various spots around Central Illinois, including Galesburg.
"To start, we will be testing the waters — going wherever the people are hungriest for us." Lytle said. "We've received a lot of suggestions. And if you have a suggestion or want us to come to your place, we'll listen.
The Taco and Thai Truck will be open occasional Friday and Saturday nights and attend many festivals, but plans to focus on the lunch crowd.