FOOD: Get a taste of blueberry cheesecake coffee cake | Food
2 min read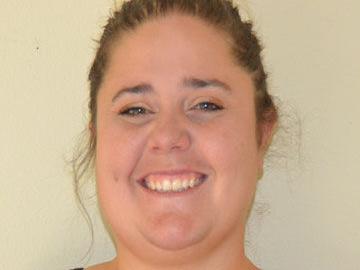 This last weekend I celebrated my birthday. Until a few years ago, I shared a birthday with my grandmother. It always made the day extra special. She was an amazing woman. She battled multiple sclerosis for decades and through it all managed to raise four children, a 4-H leader and an accomplished seamstress.
I was very blessed to have her teach me in the kitchen as a child. She gave my sister and me each a special job, sifting flour or whisking eggs. Everything was perfectly measured and made with care in grandma's kitchen. She taught me patience and attention to detail through baking.
To celebrate her, each year on my birthday I bake something from her cookbook. This year, I combined two of my favorite recipes: Sour Cream Coffee Cake and Blueberry Boy Bait. Both were favorites to bake for 4-H baked sales and County Fair submissions while my grandmother was leader.
After looking for a way to combine the two recipes, I found a cheesecake coffee cake recipe online I liked and wanted to combine with my family favorites. I baked this new combination with my best friend and it came together super quick. It's a nice crumbly cake that pairs perfectly with tart blueberries and creamy cheesecake. I hope you enjoy it as much as I did.
• 1½ cups all-purpose flour
• ½ teaspoon baking powder
• 5 ½ Tablespoons unsalted butter—softened
• 1 teaspoon vanilla extract
• 8 oz. cream cheese—softened
• 4 tablespoons butter-chilled and cut in chunks
1. Preheat the oven to 350 F. Grease a 9-inch circle cake pan and line the bottom with parchment paper. Set aside.
2. To make the filling: Mix together the cream cheese, sugar and vanilla on medium-low speed until creamy. Add egg white and mix on low just to combine. Set aside.
3. To make the cake batter: In a bowl stir together flour, baking powder, baking soda and salt, set aside.
4. With an electric mixer, cream together the butter and sugar on medium-low speed. Add egg, egg yolk, and vanilla. Slowly mix in the flour mixture alternating with the sour cream. Transfer the batter into the prepared pan and smooth with a spatula. Sprinkle with 1/3 cup blueberries. Spread the cream cheese filling on top. Place remaining blueberries over cream cheese filling.
5. To make the topping: Combine sugar, flour and chilled cubed butter in a bowl. Stir with a fork or pastry blender until the mixture is crumbly. Make sure the streusel is in pea-sized crumbs.
6. Sprinkle the streusel on top of blueberries and bake for 40-45 minutes until a cake tester inserted in the center comes out clean. If it starts browning too much, tent the top with aluminum foil.
7. Cool on a rack and store in the fridge.
Cally Hale's family has been living in the Uncompahgre Valley for more than 110 years. She learned to bake, can, and preserve food from both her grandmothers. You can follow her sewing and crafting adventures on Instagram @bbtcal.