Double Chocolate Banana Bread | Victoria Vito
1 min read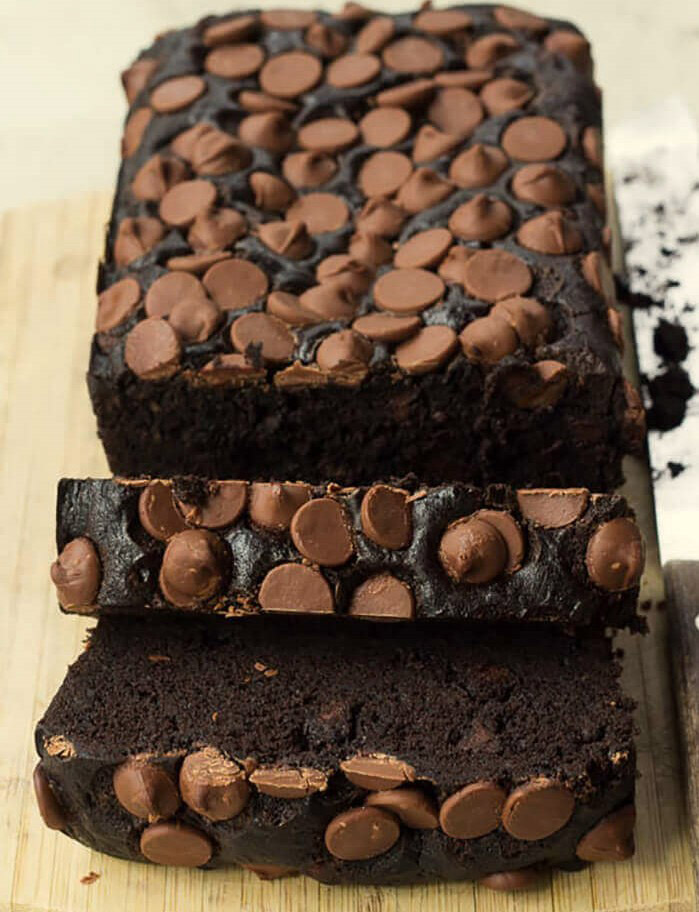 This easy Italian double chocolate banana bread can be your ideal energetic breakfast that you can have along with a cup of tea, coffee, fresh juice, or ice tea. It is very delicious and rich! Here is the recipe: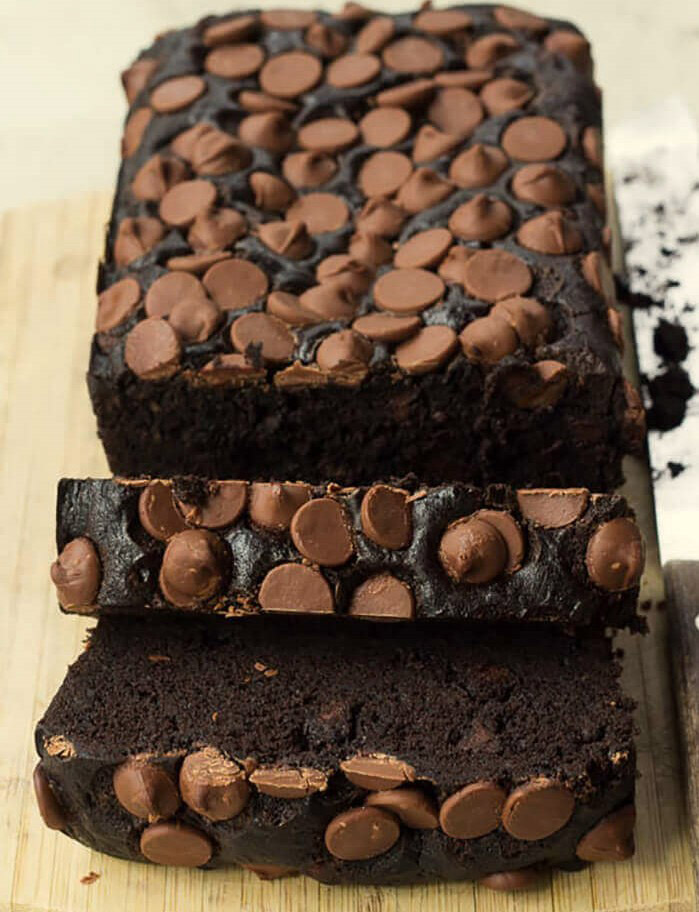 Ingredients:
3 medium ripe bananas
3/4 cup brown sugar
1/2 cup unsalted butter, melted
1 large egg
1 teaspoon baking soda
1 tsp vanilla extract
A pinch of salt
1 cup all-purpose flour
1/2 cup dark chocolate cocoa powder
1 cup semisweet chocolate chips
milk chocolate chips, to garnish
Instructions:
Preheat the oven to 350°F/180°C/Gas Mark 4. Spray a 9×5-inch loaf pan with nonstick baking spray.
In a large bowl, mash the bananas. Then, whisk in the brown sugar, melted butter, vanilla extract, and egg. Sift in the salt, flour, baking soda, and cocoa powder; stir the batter with a wooden spoon until well-incorporated. Next, gently stir in the chocolate chips.
Spread the batter into the prepared pan; then, evenly sprinkle the semisweet chocolate chips. Place in the oven and bake for 50 to 55 minutes, or until a tester inserted in the middle of the bread comes out clean.
Cool in the pan for 10 minutes, and then transfer to a wire rack to cool completely. Slice and serve.
Keep bread wrapped tightly at room temperature for up to 4 days.
Buon Appetito!
If you liked what you saw today, don't forget to hit follow so you can enjoy even more delicious and easy recipes like this one.
Until next recipe…enjoy!