Australia-Inspired Coffee Down Under is Fueling Up DetroitDaily Coffee News by Roast Magazine
3 min read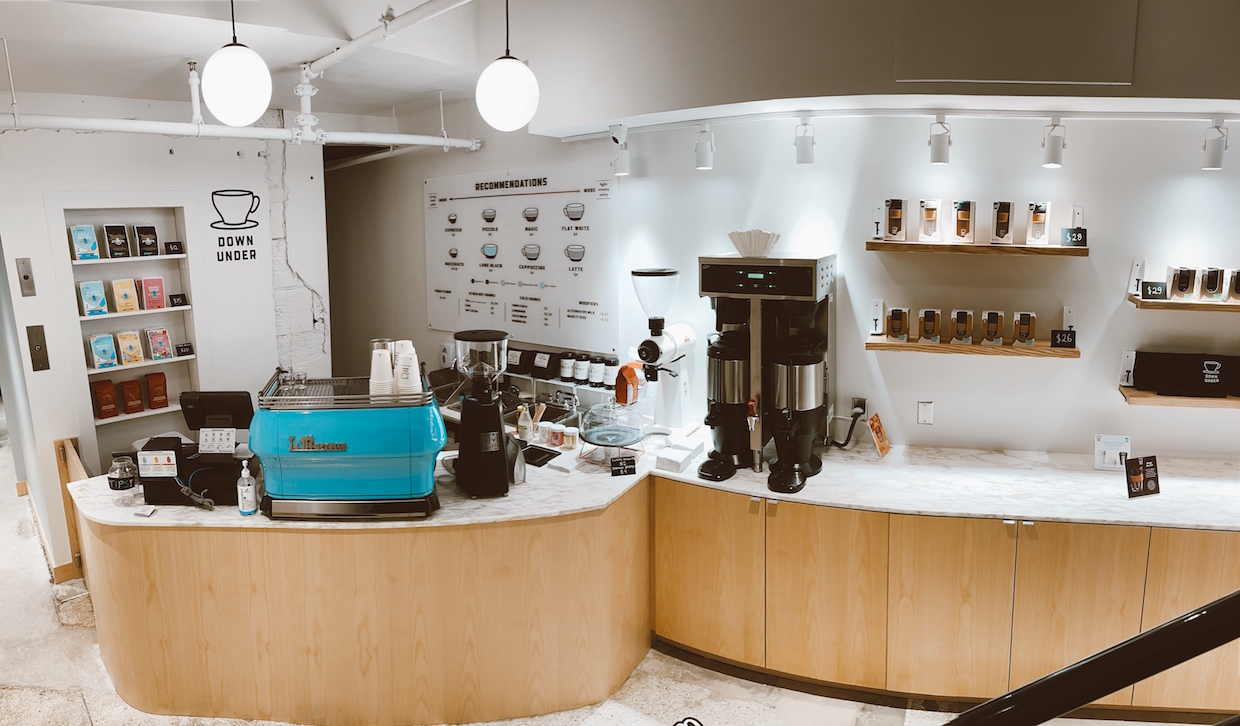 Australian-style coffee has come to Detroit by way of Coffee Down Under, a new coffee bar serving Proud Mary beans literally below the ground floor of a downtown financial district building.
Coffee Down Under Founder Tarun Kajeepeta first began forming a vision for a coffee shop while living and working in Melbourne in 2014. There he became a regular at the Proud Mary cafe, the retail flagship of the progressive Australian specialty coffee company.
"I started paying more attention to the coffee I was drinking and how it was prepared," said Kajeepeta. "And I really started to love all the different drinks and nuances of coffee."
After returning to Detroit and successfully selling his vehicle subscription company Condor Detroit, Kajeepeta eventually rekindled his relationship with the Proud Mary team in Australia. The coffee for the shop is coming from Proud Mary's sister company, Proud Mary USA, known for high-quality roasts and stellar service at its Portland, Oregon, cafe and roastery.
"I had a vision for what I wanted," said Kajeepeta. "I wanted to serve Proud Mary coffee and feature a very traditional Australian-style menu."
That vision now occupies a small lower-level space at the corner of Shelby and Congress in downtown Detroit beneath Brome Modern Eatery.
"It's a small space but everything within arms reach," said Kajeepeta. "With the experienced staff I have, it's actually a great work space for a barista."
On espresso is Proud Mary's Humbler blend, pulled from a refurbished La Marzocco FB80. The machine was purchased from Melbourne's Coffee Machine Warehouse and painted sky blue to match the shop's blue and cream color scheme and inviting neon sign. Facilitating grab-and-go service, two daily batch brews typically feature single-origin offerings.
Proud Mary helped create the espresso-based drinks menu, which features interpretations of various Australian or Italian-inspired espresso-and-milk drinks such as a piccolo, a Magic (two ristretto shots with milk in a cortado-sized vessel), a long black, and a flat white.
"We do have a couple of syrups and a Mocha option," said Kajeepeta. "They're not on the menu, but we offer them to customers. We just want to encourage our customers to engage with us."
Some light grab-and-go fare is currently available courtesy of Detroit chef Matt Tulpa, while Kajeepeta said more baked goods will soon be coming from local bakeries.
"Coffee is a very social thing, and here in Detroit, everyone is inclusive and supportive. Other businesses and cafes around here have been and continue to be extremely supportive. It's not like anywhere else I've lived," Kajeepeta said. "So the goal was always to open a cafe here. It wouldn't have been anywhere else."
Coffee Down Under is located at 607 Shelby St. B in Detroit. 
Related Reading
Craig Batory
Craig Batory is a writer, marketer and coffee professional working and
living in Detroit.