7 Heart-Healthy Meals – Best Heart-Friendly Foods
4 min read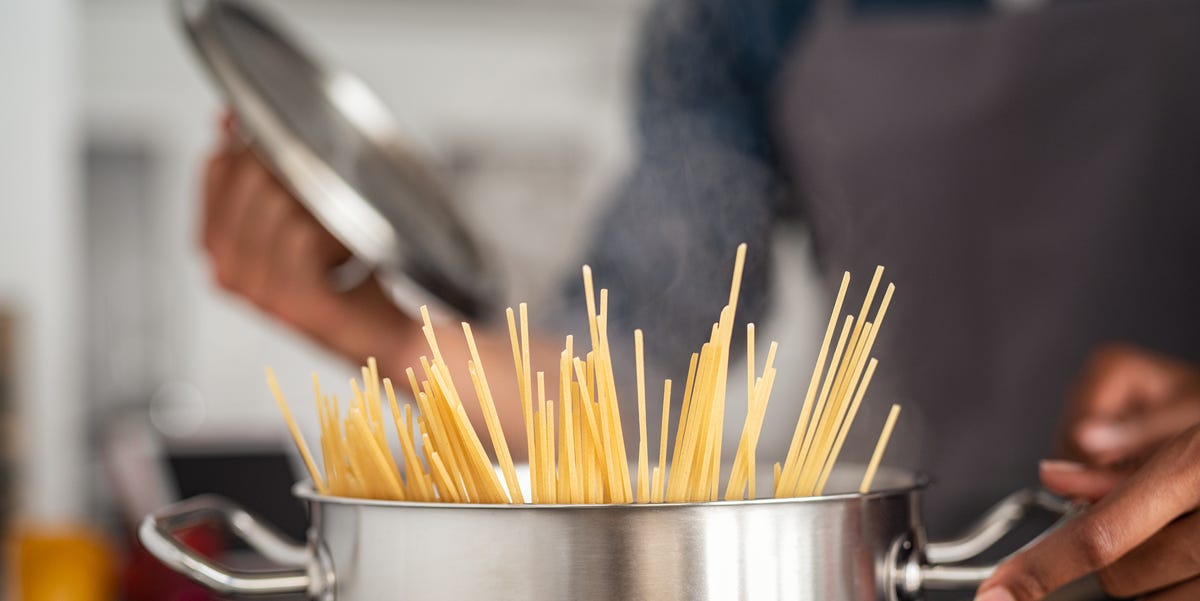 When you're building a meal that is filling and delicious, you want to make sure that it has a balanced set of nutrients that are heart-healthy and wholesome. There are a few different ways a food can be considered heart-healthy, but mostly it comes down to having an array of nutrients, being lower in sugars and sodium, and having healthy fats, such unsaturated or omega 3's, rather than trans fat. Disease-fighting antioxidants are also key.
"There can be research performed on the food to show that it benefits the heart in some way and generally that means eating the food was associated with lower blood cholesterol, blood lipids, blood pressure, or cardiovascular disease," says Natalie Rizzo, MS, RD. Plus, The American Heart Association gives certain foods a heart-check mark, where that food meets a certain nutrition criteria.
A tip: Items containing partially hydrogenated oils won't be certified as heart-healthy, so be sure to check the ingredient list on label. It's pretty easy to create heart healthy meals if you have a list of go-to foods in your home that are versatile and can be used in several ways for easy meal planning during the week.
You see a lot of old favorites on this list—oats, avocados, fruits, and vegetables—but hopefully a few new and exciting ways to enjoy that. Because, after all, the best heart-healthy diet is one that you can actually stick with.
Here are few ideas, courtesy of Rizzo.
Advertisement – Continue Reading Below
1
Chickpea Pasta, Plus a Protein and Vegetables
Chickpeas contain a plant compound that interferes with the body's absorption of cholesterol. "In other words, eating chickpeas may be associated lower blood cholesterol levels," Rizzo says. Also, the fiber and unsaturated fats in chickpeas may also positively affect blood lipid levels, which contribute to heart health.
You can add chickpeas to a salad or stir fry, or you can get creative and use a chickpea pasta, like Banza, which has twice the protein and three times the fiber of traditional pasta. "One of my go-to weeknight dinners is tossing Banza pasta with chopped cherry tomatoes, basil, olive oil and garlic," she says. For more protein, add in extra green vegetables, like broccoli, and grilled chicken.
2
Grain Bowl with Walnuts
Walnuts have more of a certain type of omega-3 (ALA) than any other tree nut (2.5g/oz ALA). "Omega-3 ALA has been associated with benefits for heart health, brain health, and inflammation," she says.
Add walnuts to a grain bowl for some extra crunch. "I like grain bowls because you can use whatever grain you have on hand, like quinoa, lentils or farro, then add in chopped veggies, a protein source, like chicken, salmon or chickpeas, a dressing and then top with walnuts," she says.
3
Blueberry Smoothie
Sometimes a meal is better sipped, especially in the morning when you're rushing out the door. "Blueberries contain a group of polyphenols called anthocyanins, which are compounds that give blueberries their blue color and these polyphenols have been linked to heart health benefits," she says.
Throw blueberries into your favorite smoothie. "Try a handful of blueberries with 1/2 a banana and a handful of spinach and your protein of choice (like Greek yogurt or protein powder)," she says.
4
Avocado Tuna Salad on Toast
Avocados are one of the only fruits that are a good source of heart healthy unsaturated fats. Avocado toast is always a fun staple for people. "Another way to eat avocados is to mash them up with lemon or lime juice and add to tuna salad or chickpea salad," she says. Then eat the chickpea protein mash on top of a salad or in a sandwich.
5
Roasted Beets and a Protein
Beets contain a variety of antioxidants, including anthocyanins, which give it the purple color and protect the cells in the heart from oxidative damage. "Eating anthonyacins are also linked to lower incidences of heart disease," says Rizzo.
Roasted beets make a nice side dish to basically any protein, and they are easy to make. "Just chop beets, toss them in olive oil and salt and roast in the oven for 30 to40 minutes or until tender," she says. Then add protein—feta, grilled chicken, sliced filet mignon, or legumes.
6
Citrus Fruit Leafy Green Salad
"Citrus fruits contain heart-healthy flavonoids, called hesperidin and this plant compound has been linked to boosting the good HDL cholesterol and lowering the bad LDL cholesterol," she says.
Citrus is a great addition to hearty leafy green salads, like kale or spinach. "I personally like to pair juicy citrus with earthy beets and bitter kale to make a vibrant winter salad," she says. Add in some nuts (like those walnuts!) and a cheese, like goat or feta, and it's a winning meal.
7
Overnight Oats and Fruit
If you need a new meal prep hack for breakfast, try overnight oats. "Oats contain a special fiber called beta-glucan, which interferes with cholesterol absorption," she says. That means eating oats can lower your bad blood cholesterol, to protect your heart and longevity.
"Mix 1 part oats with 1 part milk and add fruit and nuts, then refrigerate to make fruit and nuts," she says. This will last and you can have it when you're heading out the door.
This content is created and maintained by a third party, and imported onto this page to help users provide their email addresses. You may be able to find more information about this and similar content at piano.io
Advertisement – Continue Reading Below