5 Money-Saving Tips for Your Trip to Orlando
5 min read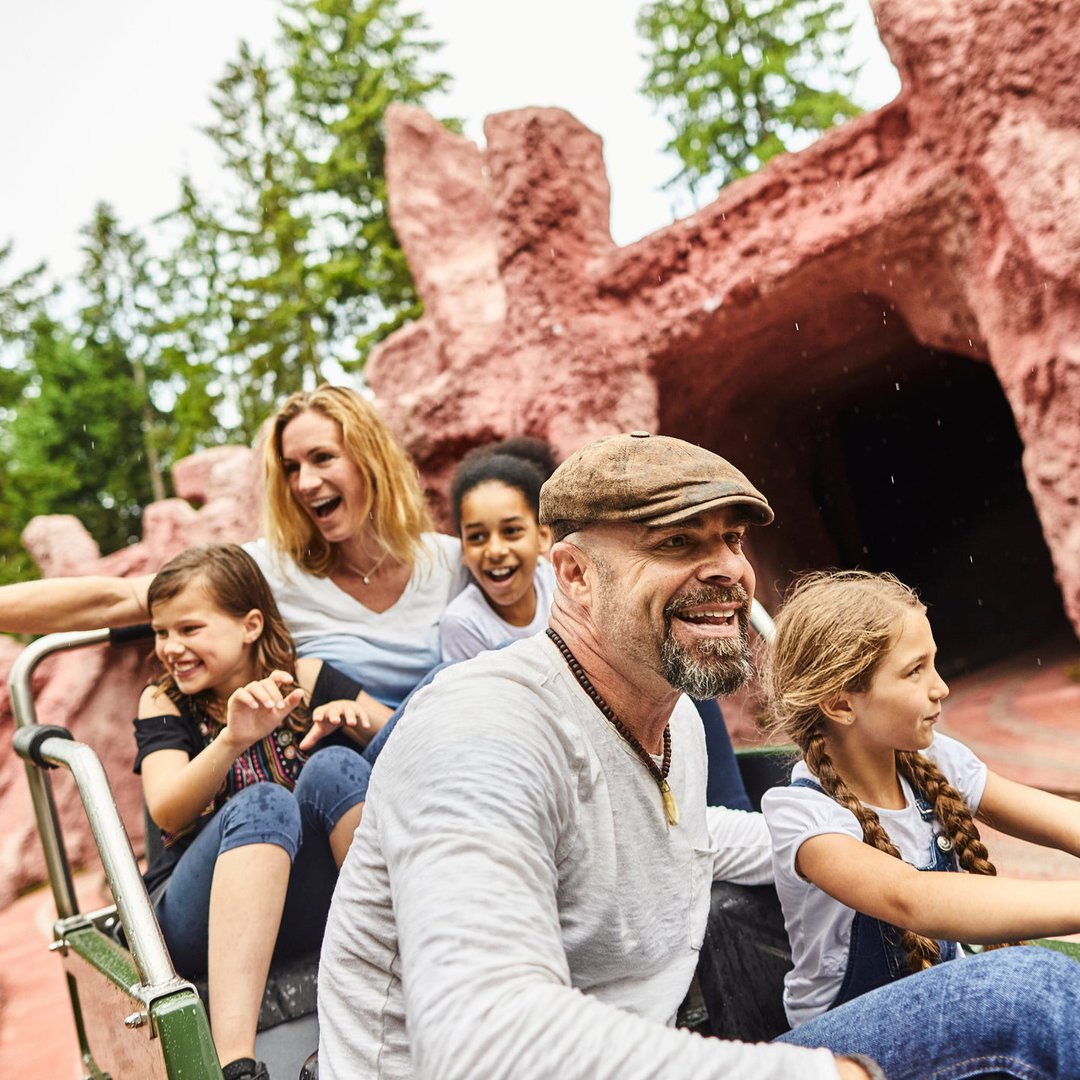 Got a bad case of cabin fever and feeling ready to hit the road — or the skies?
There's no question that Orlando is a world-class vacation destination, whether you're planning a trip with your family, friend group, or solo. Between the good weather, endless theme parks, and proximity to Florida's gorgeous beaches, this subtropical city is an entertainment and relaxation gold mine. Unfortunately, it's not always the most affordable place to visit.
If you're looking to make the most of your trip to Orlando without breaking the bank, make sure to create a simple travel budget before leaving. These essential money-saving tips will help you keep that budget low without sacrificing your family fun.
Start your journey to financial success with a bang
Get free access to the select products we use to help us conquer our money goals. These fully-vetted picks could be the solution to help increase your credit score, to invest more profitably, to build an emergency fund, and much more.
By submitting your email address, you consent to us sending you money tips along with products and services that we think might interest you. You can unsubscribe at any time.
Please read our Privacy Statement and Terms & Conditions.
1. Consider visiting from January to February or September to October
One of the best hacks to save money on travel, particularly on flights and hotel room rates, is to travel in the off-season. The cheapest times of year to visit Orlando are January and February (right after the holiday season) or September and October.
Even if you can't travel during these months, avoiding peak travel times can help — although this might be hard to do if you're traveling with kids who are in school. Peak season tends to be any time when kids are out of school, and this is especially true in Orlando, given its family-friendly destination status.
But if you can swing it, avoiding summers and holidays can drastically cut down your expenses, and being able to visit during non-holiday weekdays will likely also help.
2. Don't forget to check Southwest Airlines
Most major airlines fly in and out of Orlando, and you'll often be able to find the cheapest flights through flight aggregators like Google Flights. However, Southwest Airlines isn't included in Google Flights searches, so be sure to check their website too.
Southwest Airlines is one of the best airlines in the country for budget travelers who don't want to sacrifice every amenity. Orlando is also one of the airline's operating bases, so it's easy to find flights there from most major cities — and often, these Southwest flights are the cheapest option.
For comparison, a recent flight search below for flights from Chicago to Orlando shows that you'd save at least $22 per person by flying Southwest. If you plan to check a bag, you could end up saving an additional $70 or more.
Google Flights: $143 or $144 on Spirit or United respectively, no checked bag included
Southwest.com: $121 with two checked bags included
3. Stay at an off-site hotel with complimentary park shuttles
The theme parks in Orlando have no shortage of world-class resorts and on-site park hotels. They can be extremely expensive, though, and chances are you won't be spending much time in your hotel anyway.
You might be tempted to book a budget hotel far away from the theme parks to keep more money in your savings. However, when you add in the cost of a rental car, gas, parking, or taxi rides, it will often end up costing you more money than staying close to the parks.
There are plenty of budget hotels near Orlando's most popular parks that include both airport shuttles and free shuttles to the parks so you don't have to worry about paying for transportation at all. There are also plenty of mid-range park hotels that may offer the best overall value, such as the Holiday Inn, Sheraton, and Ramada Inn.
4. Pack a lunch and snacks and make breakfast in your hotel room
Meals are typically the area where you have the most flexibility when it comes to your budget. And they're also the area where most people tend to overspend — especially if you're visiting theme parks. While dining in the parks can be part of the experience, it also tends to be very overpriced.
As soon as you get to your hotel, go to a grocery store or order grocery delivery for food that can be used for snacks, packed lunches, and breakfast in your room. Sandwiches, cereal, granola bars, and microwavable meals are all budget-friendly and easy to store in your hotel.
Most parks allow you to bring in outside food, so bringing in food and water shouldn't be an issue. If trying the park food is important to you, you can limit yourself to one meal per day in the parks. Plan your meals ahead of time by researching restaurants in the area, reading reviews, and picking a select few dining experiences you feel are truly worth the price.
5. Keep a separate stash of cash for souvenirs and buy them outside of major tourist attractions
It's easy to let souvenir purchases fly away from you, especially when you're confronted with mountains of cute stuffed animals, limited edition collectibles, and begging children.
That's why you'll want to set your souvenir budget before you leave and stick to it by bringing that amount in cash. This will help you stay conscious of how much you're spending on souvenirs. Once that cash stash is gone, you know you can't buy any more.
Unless you want something specific that can only be found inside the parks, you'll usually find much better deals at souvenir shops outside of the parks, major attractions, and airports. Bargain stores, gift outlets, and souvenir warehouses are usually your best bet.
Getting a good travel credit card, or the Disney credit card, well before your vacation can help you save even more on your trip. With a little planning and self discipline, you can keep more money in your bank without feeling like you're missing out on a great Orlando adventure.