4 bread recipes that will inspire you to bake | Food & Cooking
3 min read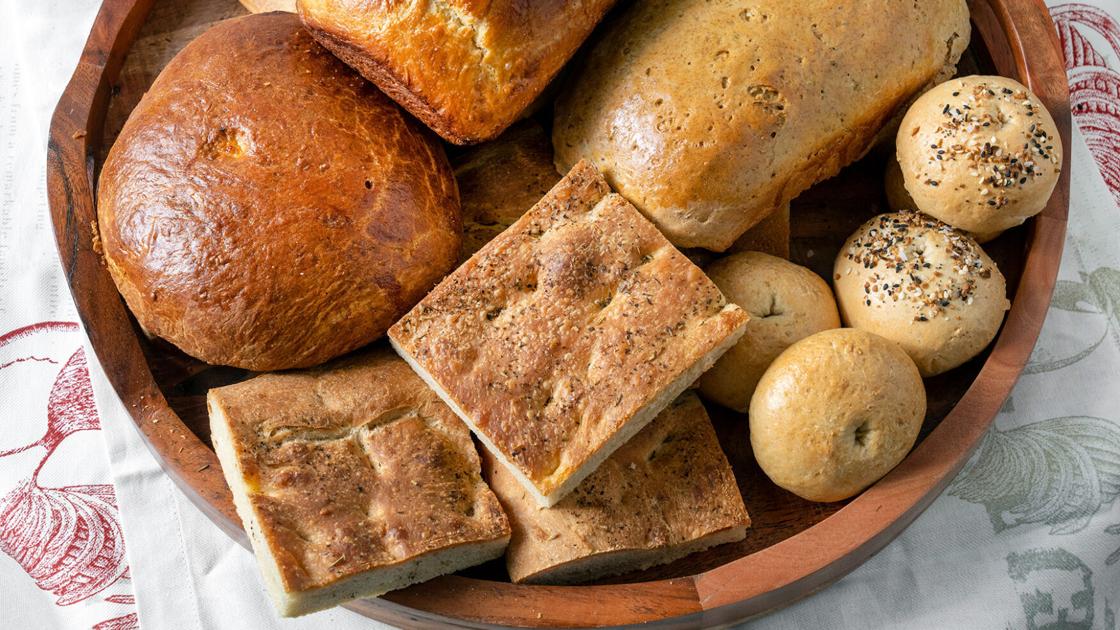 With more than 40 years working in restaurant and commercial kitchens, writing for dozens of publications reporting on food, wine and culture across the globe, and sharing her knowledge in classes and tasting rooms, one of Summer Whitford's passions is the art of bread making.
"Baking bread, like ballet, requires precision, but stellar bakers, like prima ballerinas, transcend the mathematics of weights and time signatures and develop a feel for bread," Whitford says. "There is no shortcut to baking perfect bread; truly great bread bakers build their skills from months to years of practice and keen observation. And they engage all five senses. The more you bake, the more you will learn how to recognize by sight, smell, weight and texture when each stage of bread making is complete."
Having worked for years in restaurant and bakery kitchens that supplied freshly baked breads, Whitford honed her understanding of the nuances that can affect the bread-making process from altitude and humidity to room temperature and variables in equipment and ingredients.
"Whatever bread you choose to bake, take the time to learn what the ideal characteristics are for that type of loaf," she says. "Knowing what the final product should look like, smell like, its weight and texture, and how it should taste help you determine if your formula and procedures are correct during mixing, proofing, cutting, shaping and baking."
Whitford loves working with newcomers and introducing them to the craft of bread-making in the hopes of demystifying the process, which she understands is often intimidating to the novice baker. 
"Don't let bread baking intimidate you," Whitford says. "Humans have successfully baked bread for 14,000 years, and in the beginning, that intrepid baker baked her bread without advances like milled flour, a gas stove, an electric mixer or specialized tools. You can do this. Today, we have access to professionally tested recipes and online resources to explain every aspect of the bread baking process. If something goes wrong and your first loaf isn't perfect or didn't turn out, then evaluate what went wrong and turn the process into a learning opportunity. Start over, and try again."
Whitford chose to share these four recipes below: focaccia, because it is a forgiving bread that yields delicious results for any beginner; Jewish rye, a more complicated bread that uses traditional proofing methods for a tangy sourdough; brioche, a crowd-friendly, rich, egg- and butter-enriched bread with many uses from sandwiches to French toast; and old-school, chewy, boiled-and-baked bagels.
For bread-baking beginners, this focaccia recipe is uncomplicated — and shines on the side or as the star of the meal.
Caraway seeds make this sourdough rye bread recipe earthy, tangy and begging for a slather of butter.
This user-friendly brioche recipe is rich with a moist crumb and can be used for loaves, dinner rolls and more.
You might be everyone's favorite friend if you master this bagel recipe, which achieves the perfect chewiness with a boiling step.