3 Easy Ina Garten Food Processor Recipes
3 min read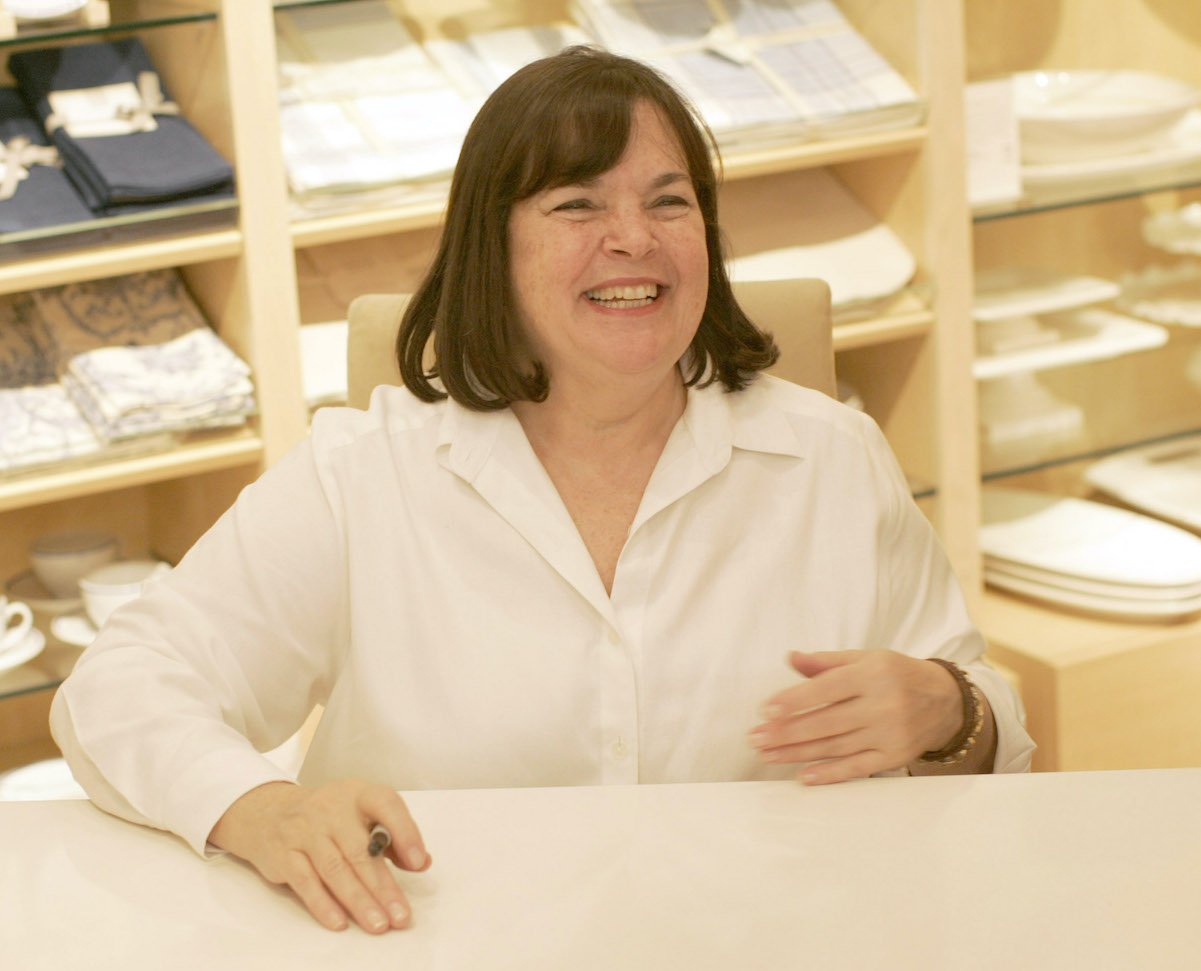 Ina Garten 's food processor recipes are ready in a matter of minutes. A must-have kitchen gadget for her, the best-selling cookbook author keeps one on the counter in "the barn" where she films Barefoot Contessa. Whether it's an appetizer, a side dish, or dessert, the food processor makes Garten's recipes that much quicker and easier. 
What food processor does Ina Garten use?
RELATED: Ina Garten Recommends 3 Kitchen Tools to Get Recipes Perfect
Before highlighting some easy Barefoot Contessa food processor recipes, what food processor does Garten use? On her official Barefoot Contessa website, the Food Network star shared the exact make and model of her food processor with a fan as part of a Q&A series called Ask Ina. 
Garten said she uses a Cuisinart Pro Custom 11-Cup food processor on Barefoot Contessa. That means the appliance gets used whenever she's developing cookbook recipes or filming her show.
Ina Garten uses a food processor to make an easy pie crust
RELATED: Ina Garten's Easy Curried Chicken Wraps Are Perfect for a Memorial Day Picnic
Garten shows just how easy it can be to make homemade pie crust with her Perfect Pie Crust recipe. Using just a few ingredients the Barefoot Contessa makes a pie crust that can be used to make all types of pies. And it's all done using a food processor. 
First Garten puts flour, sugar, and kosher salt in the food processor. She pulses it a few times to mix everything together. Then she adds cold unsalted butter and cold vegetable shortening. Garten pulses the mixture together until the butter is pea-sized. 
With the food processor on, she slowly pours cold water until the mixture forms a ball of dough. The Modern Comfort Food author puts the dough on a floured surface and rolls it into a ball before wrapping it in plastic wrap and putting it in the fridge to chill for approximately a half hour. 
When Garten's ready to make a pie, she takes the crust out of the fridge and rolls out the dough into a thin disc. 
Ina Garten shreds Brussels sprouts in seconds for her Sauteed Shredded Brussels Sprouts
RELATED: Ina Garten's Easy Barefoot Contessa Dinner That's 'Ready in No Time'
Garten figured out a way to make this vegetable dish in a hurry with a little help from the food processor. As she demonstrated during a Food Network clip, the food processor's slicing disc means she can have shredded Brussels sprouts in a matter of seconds.
"This is the genius part. It takes no time at all," Garten said as she put Brussels sprouts down the food processor's feed tube. "I mean, how fast is that?"
"Slicing these by hand would take forever but I love the food processor," she added. [There] should be a national holiday for the guy who invented it."
Once the Brussels sprouts are all sliced, Garten sautes them in a pan for a few minutes before drizzling them with balsamic vinegar and serving. 
The food processor does all the work for Ina Garten's Chunky Blue Cheese and Yogurt Dip 
This Barefoot Contessa dip recipe takes some time to prepare but, just like Garten's other dishes, it's simple to make. And the food processor does most of the work.
The Food Network begins by mixing shallots, garlic, freshly squeezed lemon juice, "good" mayonnaise, cheese, hot sauce, salt, and pepper in the food processor. Then she adds chives and pulses everything to combine. 
Next Garten transfers the dip from the food processor to a serving bowl. She covers it with plastic wrap and puts the dip in the fridge to chill for two hours before serving.