25 Hors D'oeuvre Recipes to Welcome Party Guests
1 min read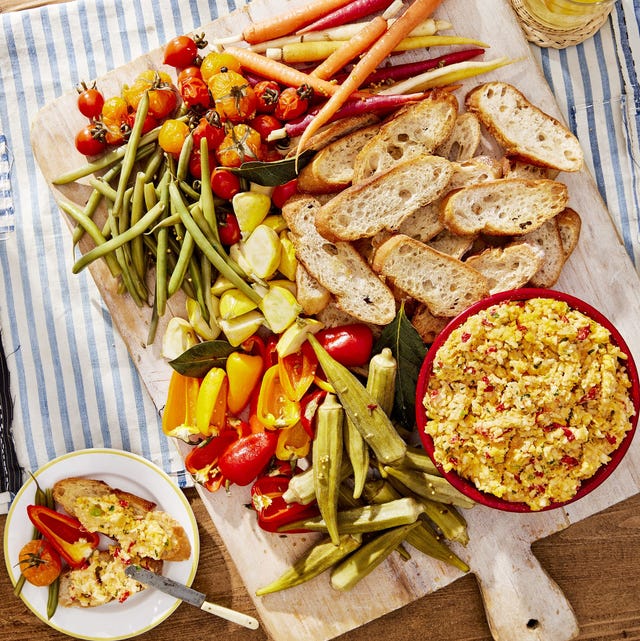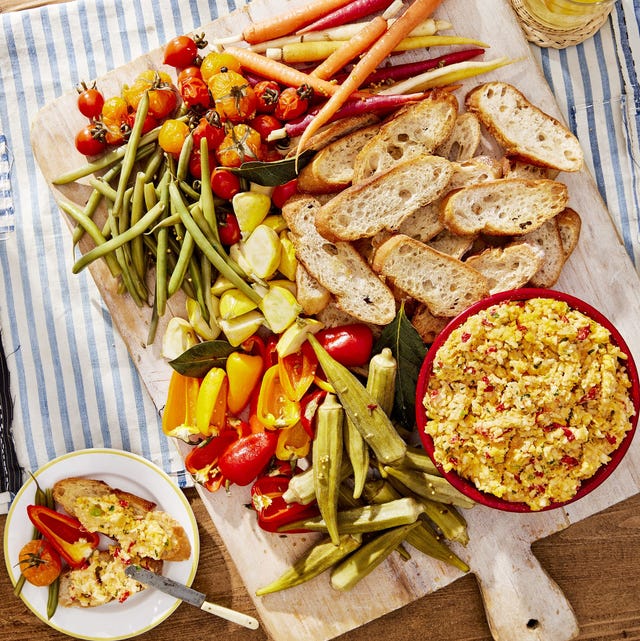 Ren Fuller
One of the best ways to make a gathering feel like a true party? Whip up a few hors d'oeuvres. Whether you're whetting appetites before a big holiday dinner or simply serving cocktails in the back yard, having a few small, snackable foodstuffs somehow elevates an event into—well, an event.
Fortunately, hors d'oeuvres don't have to be difficult to make. (The phrase, in French, literally means "outside of work.") Some can be assembled in as little as five minutes, or less! Here are more than two dozen of our favorite hors d'oeuvres for all seasons, from the extra fancy to the ultra casual.
Advertisement – Continue Reading Below
2
Red Hots & Spanish Peanuts
3
Creamy Avocado Dip with Scallions
4
Quick Pickles and Pimento Cheese
5
Holiday Salsa with Festive Tortilla Chips
6
Serrano Ham and Cantaloupe Bites
7
Sweet-and-Spicy Roasted Pecans
Hovering just between hors d'oeuvre and appetizer, these deviled crabs, served in the shell, work as a sit-down course, or as a stand-up food served with a small fork.
Get the recipe for Baked Deviled Crab.
10
Grilled Apples with Prosciutto and Honey
11
Blue Cheese-Stuffed Buffalo Chicken Meatballs
12
Grilled Watermelon and Halloumi Kebabs
14
Grilled Artichokes with Harissa-Honey Dip
15
Mozzarella, Red Pepper & Bacon Skewers
16
Tomato-Manchego Tartlets
18
Gruyère and Sesame Twists
19
Sliced Radish and Radish Leaf Toasts with Lemon Butter
20
Pimento Cheese Deviled Eggs
21
Cajun Sausage Puffs with Bourbon Mustard
22
Chorizo-and-Manchego Crostini
23
Sweet-and-Salty Feta Cubes
24
Whipped Ricotta and Grilled Bread
Advertisement – Continue Reading Below